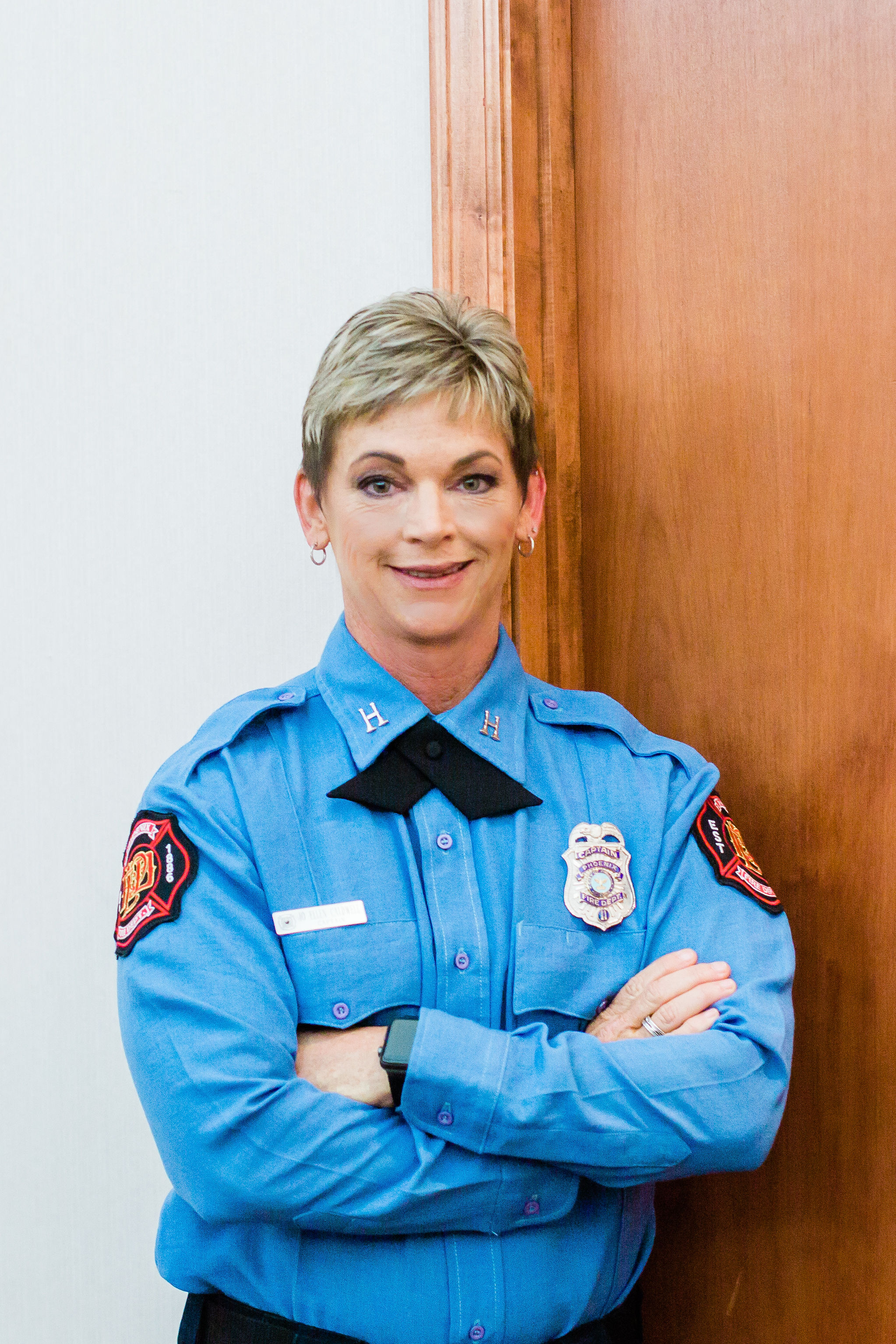 Tribute First Responder Honoree – Jo Ellen Caldwell
Posted on
January 14, 2019
Captain/Paramedic, Phoenix Fire Department
Jo Ellen Caldwell was born in Detroit, Michigan. Her family moved to Corinth, Mississippi when she was 14, and she moved to Kansas City, Missouri for college in 1989. After completing her master's degree in Physical Therapy, she moved to Phoenix, Arizona in 1996 to begin her career.
Jo Ellen grew up wanting to be a professional athlete. She was a pioneer in women's martial arts, kickboxing and boxing. By the early 90's, Jo Ellen was one of the few women successfully making money in these sports. More than competing as a professional athlete though, she was focused on making a difference. She had a drive to help others and to be a part of something bigger than herself that helped and influenced others for the better. She found her passion by participating in a number of venues but most predominately coaching youth in kickboxing and boxing, training individuals to reach their fitness/athletic goals and in the Fire Service.
Reflecting on her adult life, Jo Ellen is most proud of the relationships she has made with so many youth and young adults. Through mentorship and education she has helped many individuals reach personal fitness, education and career goals.
Jo Ellen has had a number of proud moments in her career. She has worked in every position on a fire truck. She was promoted to Captain almost 4 years ago and currently works as the paramedic program director for the Phoenix Fire Department. She was one of the founding members and currently serves as the president of the Valley Women's Firefighter Society (VWFS). Jo Ellen describes working with the VWFS as an awesome experience that is both rewarding and energizing.
Jo Ellen describes her major accomplishments as living her interview. She has been proud of keeping her word on all the things she said she would do if hired by the Phoenix Fire Dept. Some of those commitments are: being teachable, valuing education, promoting and embracing diversity, and giving back to the community.
Other accomplishments include:
Completing two Master's degrees and a Doctorate in Physical Therapy.
Helping to develop a physical therapy clinic for the Phoenix Fire Dept.
Receiving an award of Merit in 2017 for founding and managing the Valley Women's Firefighter Society, which promotes female recruitment for the Phoenix Fire Department.
Two top 10 placements in the USA's national bodybuilding competition 2014 and 2015.
Jo Ellen has always had a passion for learning and acquiring more knowledge. However, it has never come easy. She describes her greatest challenges as the times she was working full time and attending school as a full time student. Her mission to complete her Masters degrees, and later her Doctorate, required balancing studying with maintaining a healthy lifestyle, while also insuring the wellness of her personal and professional life.
Her message to young women is to be dynamic! Decide what is important to you, make a plan, reach your goal and then re-evaluate. Always reach for more and never accept just being comfortable. Life has no limits and any worthwhile goal has no timeline.
Mentoring and coaching individuals goes hand in hand with the YWCA mission. The goal is to build people up no matter where they come from or what their life story may be. It is to help others be the person and the professional they want to be, while instilling the importance of paying it forward.