At YWCA Metro Phoenix, we're building just, equitable Arizona communities that embrace and celebrate each person's inherent value. That's why YWCA is collaborating with communities who are seeking justice, working in partnership to build a more free, more peaceful world. Together, we identify systemic racism and gender discrimination – and dismantle it.

As Arizona becomes the next tech hub, we have tremendous opportunity for our STEAM (science, technology, engineering, arts, mathematics) professionals to reflect the state's workforce diversity. Addressing these gender and racial gaps will support Arizona's economic growth by developing our next generation of STEAM innovators.
In partnership with Intel Arizona, YWCA is leading the new Equity in STEAM Initiative to advance women and people of color across STEAM careers, to improve representation in STEAM statewide.
Grant Information
Nonprofits, public schools, and charter schools across Arizona may apply for this funding opportunity and participate in a YWCA learning community. Projects should be focused on enabling the following outcomes:
Exploring the world of STEAM and show how accessible, rewarding, and relevant these fields can be.
Introducing culturally relevant STEAM activities.
Growing interest in STEAM-related learning pathways and careers.
Each grantee received:
$2,500 to support a new/continuing project to inspire underrepresented students to consider STEAM careers
YWCA Equity Leadership Learning series which includes four Equity Workshops that allowed the grantees to explore tangible ways in which they can embed social equity into their STEAM work

arizona alliance of black school educators
AzABSE is working towards enhancing the quality of education in Arizona and closing the academic achievement gap. Their aim is to make sure that every child receives equitable education opportunities and achieves their fullest potential.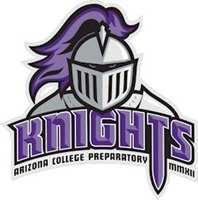 arizona college preparatory high school
The students enrolled in the VEX-Robotics program build Robots for VEX EDR competitions every year. The students spend time after school with their teammates gaining skills in building, coding, testing, and driving their robot according to the game rules and challenge.

arizona educational foundation
Arizona Educational Foundation's program teachSTEM prepares middle and high school students to pursue post-secondary degrees in STEM-related fields, including education degrees that would allow them to become future STEM teachers.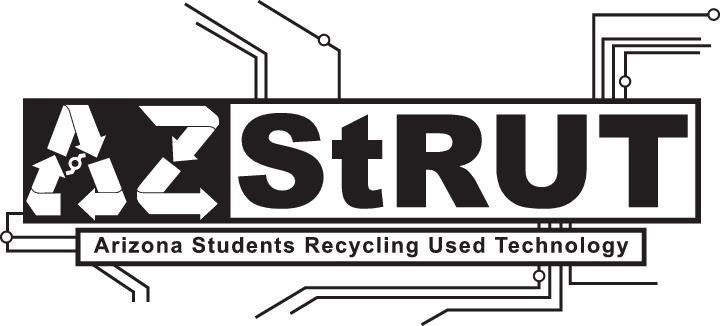 arizona students recycling used technology
Women are underrepresented in the technology field and careers. AZ StRUT's Techie Women Power Up project seeks to change that. Lead by two female instructors/coaches, Techie Women Power Up is a hands-on lab/classroom computer training experience.

Arizona Sustainability alliance
Food Tech for the Future (FTF) is an innovative program that addresses both the lack of healthy food and STEM education for K-12 students in the Phoenix Metro Area by bringing food computer digitized tabletop hydroponic greenhouses to low-income and Title I schools

arizona town hall
Youth will participate in a presentation designed to illuminate for Arizona Town Hall participants and board members the importance of power-sharing for meaningful engagement of youth and other marginalized groups.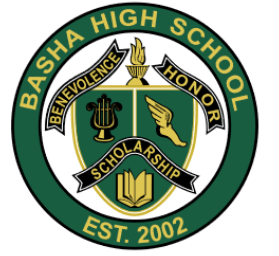 basha High School
Basha High school is aiming at empowering women through coding. Through DevOps -CTSO they want to spread awareness about computer science (and related fields) education, create digital awareness and empower the community through knowledge.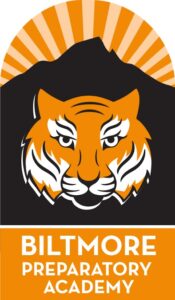 Biltmore Preparatory academy
Biltmore Preparatory Academy is a Spanish Immersion, kindergarten through eighth grade school. Adding in opportunities and resources such as blocks and building materials, simple machines, and robotics will enhance the accessibility and learning opportunities for all students.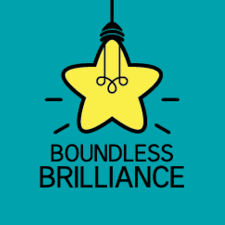 Boundless Brilliance
This grant will to increase organizational capacity, allowing more interactive & hands-on supplemental STEM educational services to students in Arizona. The project will target elementary students, particularly girls of color, who primarily attend Title I schools serving low-income communities.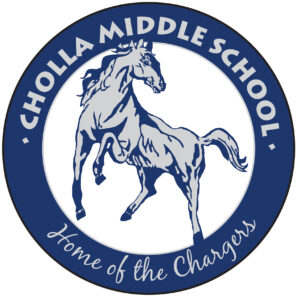 Cholla Middle School
The project involves a semester of activities starting with engineering projects from different fields. Once students have gone through the different projects, students will take time to find and research an engineer with similarities to themselves in a field that most interests them through a type of mirror research project.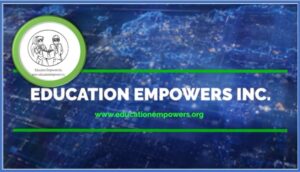 Education Empowers Inc
We help create after-school STEM clubs, Robotics clubs, Coding clubs, Drone clubs, Maker clubs, virtual robotics, coding & First Lego League / VEX robotics teams to promote year around STEM education for girls across Arizona.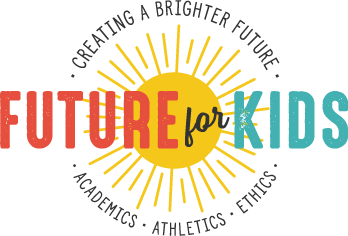 Future For Kids
Discover Your Future helps at-risk youth engage in holistic learning and develop healthy outlets. The program meets once weekly for two-hour sessions for a total duration of 26 weeks each school year. Dedicated volunteer mentors lead small groups of youth through a fun, yet challenging, high-impact curriculum.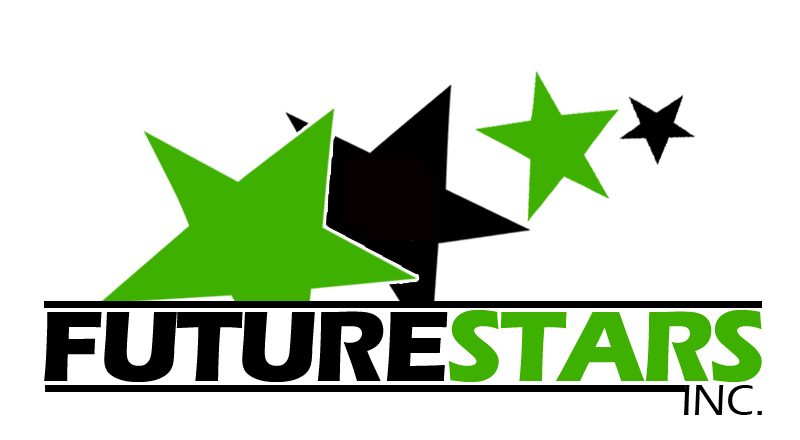 Future stars
7th Annual Hands-On STEM Fair is a fully planned event from students who have completed the eight-month Hands-On Workshop Program. The four-hour event celebrates student accomplishments with 15-20 tables of activities stewarded by the students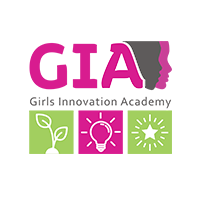 Girls innovation academy
STEAMpowered for the Present and Future plans to invite and include experts in the field to mentor, guide, facilitate, teach, support STEAM project-based teaching and learning, and gain access to professional development opportunities to further develop skills.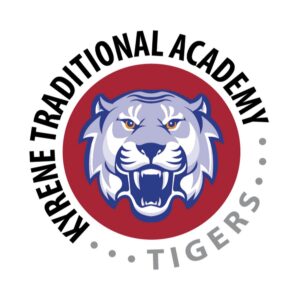 kyrene traditional acadmey
I STEAM Ahead will help students learn the foundations of STEAM, collaborate with teams, expose them to technology and machines, and walk away with empowering knowledge. At the end of our program, students will unite all that they have learned to create their own project.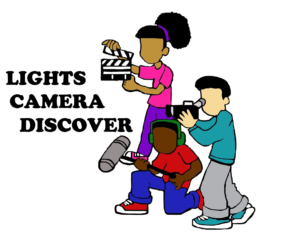 Lights camera discover
Lights Camera Discover Entrepreneurial Workforce Readiness Program is designed to enhance youth's knowledge, ability, and skills to motivate them and turn their dreams into reality. Our youth will participate in 24 week program that includes training, internships, and courses that focus on business development, problem solving, digital skills, and exploring one's own passions.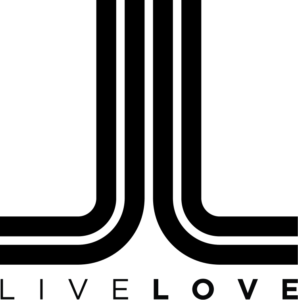 live love
Live Love STEAMy Summer Fun would include partnering with women STEAM leaders in our community through job shadowing and science field trips, guest speakers in related STEAM fields, science toys and resources.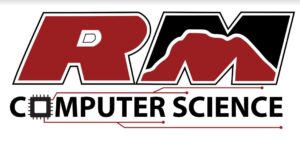 red mountain high school computer science
We intend to involve as many girls in our Robotics project as possible through our outreach at multiple levels. Our students will be provided with VEX robot kits and curriculum to support the first ever all-female VEX Robotics Team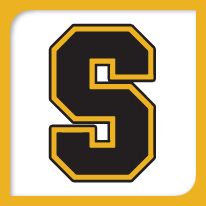 saguaro high school
Sisters in STEM shows young girls the opportunity to see the benefits that STEM could provide for them. Our initiatives support these goals as they provide hands-on experiments participants can do both in-person and online in their own homes in live Zoom sessions utilizing common and inexpensive materials or household items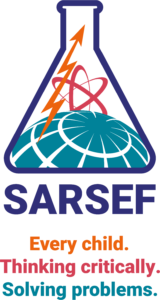 southern arizona research, science and engineering foundation
SARSEF works towards engaging underrepresented, low-income student populations in the fields of STEM. SARSEF plans to make all programs and services bilingual by involving bilingual staff, volunteers, translating materials, and adapting materials for cultural appropriateness.