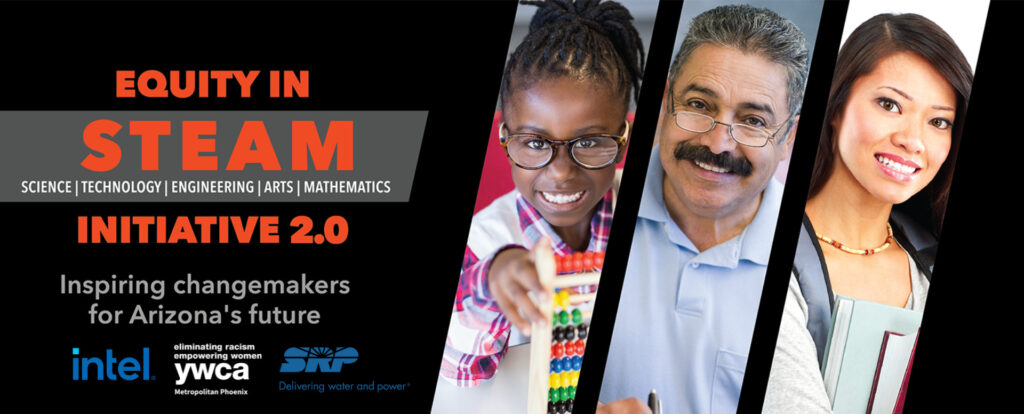 At YWCA Metro Phoenix, we're building just, equitable Arizona communities that embrace and celebrate each person's inherent value. That's why YWCA is collaborating with communities who are seeking justice, working in partnership to build a more free, more peaceful world. Together, we identify systemic racism and gender discrimination – and dismantle it.

As Arizona becomes the next tech hub, we have tremendous opportunity for our STEAM (science, technology, engineering, arts, mathematics) professionals to reflect the state's workforce diversity. Addressing these gender and racial gaps will support Arizona's economic growth by developing our next generation of STEAM innovators.
In partnership with Intel Arizona, YWCA is leading the new Equity in STEAM Initiative to advance women and people of color across STEAM careers, to improve representation in STEAM statewide.
Grant Information
Nonprofits, public schools, and charter schools across Arizona may apply for this funding opportunity and participate in a YWCA learning community. Projects should be focused on enabling the following outcomes:
Exploring the world of STEAM and show how accessible, rewarding, and relevant these fields can be.
Introducing culturally relevant STEAM activities.
Growing interest in STEAM-related learning pathways and careers.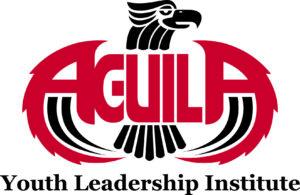 AGUILA YOUTH LEADERSHIP INSTITUTE
We currently have career paths for Attorneys, Teachers, School Administrations, and we plan to restart our engineer career path. We will hold 3 sessions with an alumni engineer who will teach students what that career pathway looks like and will also include different guest speakers to talk about the different type of engineers (Electrical, Civil, and Mechanical). Our goal this year is also to plan a trip with those students to an engineering site so that our students can actually see what a daily job for an engineer looks like.

ARIZONA ALLIANCE OF BLACK SCHOOL EDUCATORS
The STEAM Cultural Enrichment AZ program is designed so that students receive instruction directly from engineers, and other STEAM professionals. This provides them with mentorship, authentic learning experiences, and allows them to connect classroom learning with real life. Additionally, teachers and/or teacher candidates work in collaboration with STEAM instructors to bring new ideas back to their schools and classrooms. The students learn about different professions through hands-on experiences.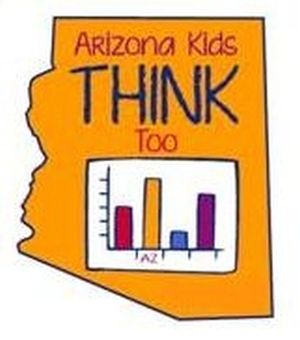 arizona Kids Think Too
The Building Our Leaders Through S.T.E.A.M. Program is designed to emphasize life skills, social relations, service learning and intentionally designed to stay up-to-date with 21st century workforce trends. The B.O.L.T.S. Program engages and stimulates youth in science, technology, engineering, mathematics, and more recently, the arts. The program entails sequenced, explicit leadership activities in addition to a content focus area (e.g. science, technology, engineering, mathematics and art).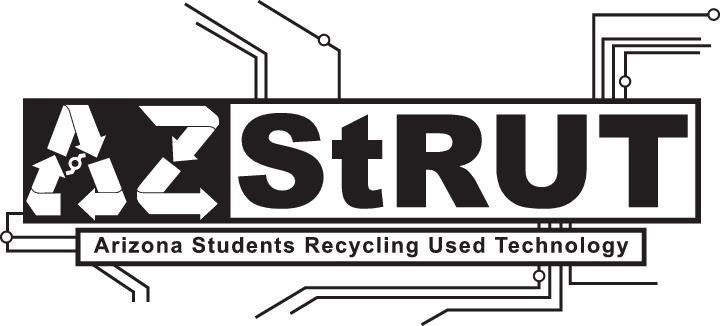 arizona students recycling used technology
Women are underrepresented in the technology field and careers. AZ StRUT's Techie Women Power Up project seeks to change that. Led by two female instructors/coaches, Techie Women Power Up is a hands-on lab/classroom computer training experience. Women changing or returning to work grow their skills and confidence in technology related career pathways such as entry-level IT support. At the end of the program, all Techie Women completing the Lab earn a refurbished computer to take home.

Arizona Sustainability alliance
Food Tech for the Future (FTF) is an innovative program that addresses both the lack of healthy food and STEM education for K-12 students in the Phoenix Metro Area by bringing food computers-digitized tabletop hydroponic greenhouses- to low-income and Title I schools. This program introduces students in minoritized communities to programs that may not have been previously accessible, offering them insight into new career paths and educational fields.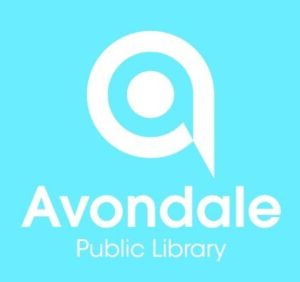 Friends of the Avondale Public Libraries
Our project's focus is to provide STEAM equipment and experiences for all APL patrons. The Sam Garcia Library is a true community hub. Anecdotal evidence shows that STEAM is not only important to this community, but also the experience they are craving. STEAM programs are well attended and requested. This grant would allow for the purchase of robotics & coding equipment that will enhance these programs, creating a lasting impact.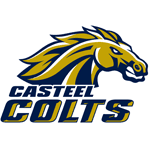 Casteel High School
The STEAM 7th/8th grade classes are less than five years old at Casteel High School and still gathering resources. The goal of this project is to purchase Sphero's Little Bits kits for the classroom, so that students can experience various aspects of STEAM, including programming, engineering/innovating new machines, and calculating mathematical concepts of machinery.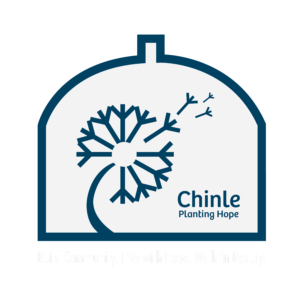 Chinle Planting Hope, INC.
Despite the best efforts of Chinle educators, the children of this community experience significant educational challenges. A recent Arizona State Educational Report reveals that 67% of Chinle's third graders and 89% of high schoolers lack reading proficiency. CPH is addressing this gap in community services through our youth empowerment programming including a bookmobile with STEAM games and activities as well as learning opportunities that preserve Navajo cultural traditions.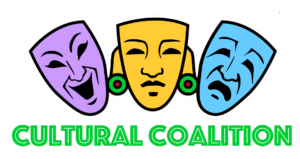 Cultural Coalition, Inc
Cultural Coalition works with youth mariachis from around the Valley, featuring them as performers at festivals in Mesa, Tempe, and Phoenix. Combined with volunteers from the Intel Latinx Group Chapter or ASU's student chapter of the Society of Hispanic Professional Engineers, we hope to launch a pilot version of Romanna Flores's Mariachi STEAM camp at the Rancho del Arte school during the summer of 2023.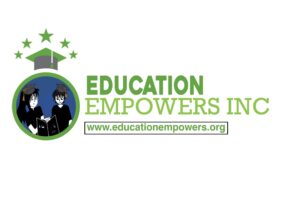 EDUCATION EMPOWERS INC
Our project proposal is to leverage technology to host virtual STEAM career exploration events virtually throughout the academic year. Being able to do so via technology has been a conduit to providing greater social equity to the youth/teens we serve. Example virtual events will include: 'Meet an Engineer/ Technician Day' to learn about STEM career opportunities.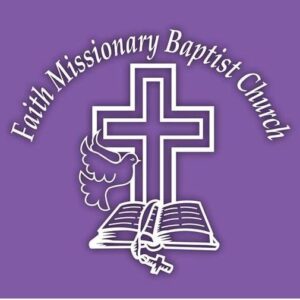 FAITH MISSIONARY BAPTIST CHURCH
Our robotics program involves training and educating youth in STEAM to participate in the First LEGO League Robotic annual statewide competition each year and to be able to place in the competition. We inspire youth to learn how to build the various missions each year, train them on coding and programming the robots, the importance of the Core Values and working together as a team to ensure inclusive, problem-solving and critical thinking techniques.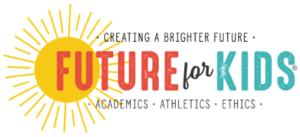 Future For Kids
Discover Your Future helps at-risk youth engage in holistic learning and develop healthy outlets. Dedicated volunteer mentors lead small groups of youth through a fun, yet challenging, high-impact curriculum. In a typical day, participants may engage in a discussion on what it means to be responsible, play a game of 4-Square, and then complete a challenge to build paper towers. In addition, Future for KIDS arranges for guest speakers, particularly in growing fields and fields in which our program participants are underrepresented, to visit program sites to share information about their work and career path, inspiring our young participants to "discover their future."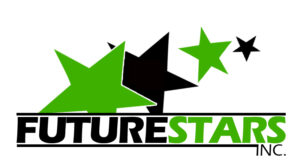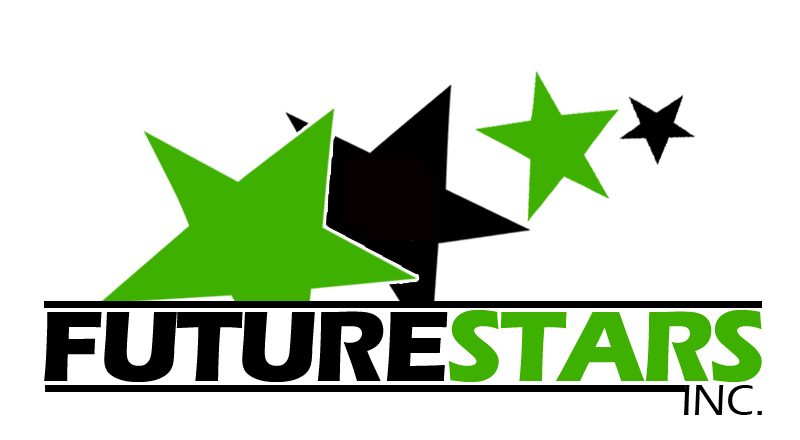 Future stars
The Annual STEM Fair is planned by students who have completed the nine-month Hands-On Workshop Program. The four-hour event is hosted both inside and outside at Faye Gray and celebrates student accomplishments with 15-20 tables of activities stewarded by the students. Each participant receives a passport with squares that gets marked off at each table they visit. Participants that complete the passport are entered to win a host of STEM-related raffle prizes. Fair highlights over the years have included ongoing participation from the J.W. Robinson United Black Firefighter Society, Intel, Colins Aerospace and host of other great techs in the valley.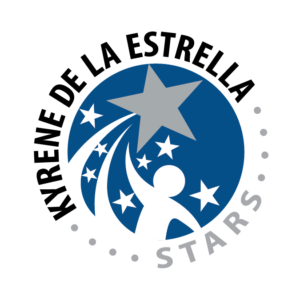 KYRENE DE LA ESTRELLA
Currently our school doesn't have any STEAM opportunities for our students due to lack of funding, materials or staff that would be able to support this type of project. Our idea is to purchase STEM bins and materials needed for Makerspaces that contain common use items that lend themselves to open-ended explorations. These materials would encourage students to apply Engineering Design Process and solve everyday problems.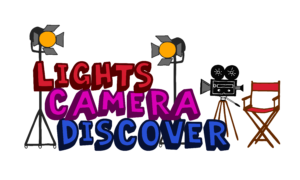 LIGHTS CAMERA DISCOVER
Lights Camera Discover specifically works to bring social equity and STEAM engagement to children living in poverty. We work with youth living in four Phoenix public housing sites in central Phoenix: Luke Krohn, Sidney P. Osborn, Aeterra, and Mathew Henson. We begin our program by teaching basic business skills such as management, accounting, and marketing. Participants are then trained in screenwriting, acting, filmmaking, photography, graphic design, videography, and social media. They are given opportunities to grow confidence, build self-esteem, and learn teamwork.

MO-ENERGee Youth Foundation, inc
Our major project goal is to provide STEAM (Science, Technology, Engineering, Arts, and Mathematics) based education to the underprivileged youth attending our target schools. The services provided will include the materials needed to instruct the participants, and will allow for the provision of instructions and projects that allow the student participants to move at their own pace. MoEnergee Youth Foundation plans to provide culturally relevant STEAM activities and programs to our targeted youth in ordered to stimulate an interest in STEAM related career pathways.

Phoenix Elementary School District
The district STEAM Lending Library allows teachers access to high quality STEAM materials and lesson plans on a first-come, first-serve basis. Teachers are able to "check out" materials when convenient and accessible to them. This grant will allow us to expand our library with new materials.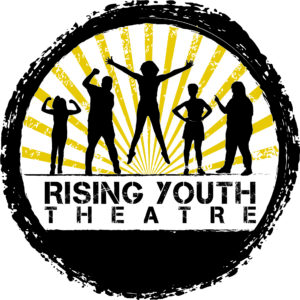 Rising Youth Theatre
Rising Youth Theatre's Arts at Work Apprentice Program is a workforce development program that creates paid opportunities for young people to thrive as leaders. The program uses the arts – specifically theatre, storytelling, and digital media – to build a wide range of skills that young people need to become successful leaders and members of the workforce.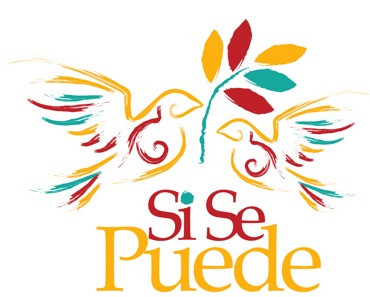 Si Se Puede Foundation
Si Se Puede Foundation offers free robotics programs, one of which is Da Geese of Freedom, a Junior-High, all-girl, mostly minority robotics team that was just started in September. Most of the members and mentors of this team are new to robotics and are still undergoing a steep learning curve. All three of the robotics programs teach important life skills like problem solving, teamwork, leadership, confidence, and more.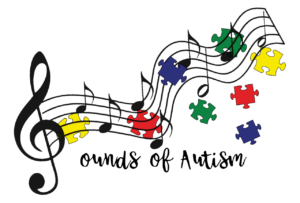 Sounds Of Autism
Sounds of Autism works to integrate families and children with autism and other at-risk special needs into society through PRO-ACTIVE education, awareness, training, and accountability. We are planning to work with both Aqua Fria High School District and the Litchfield School District to provide STEAM programming to the underserved Autistic/at risk populations as well as their typical peers through the creation of their own robotics programs.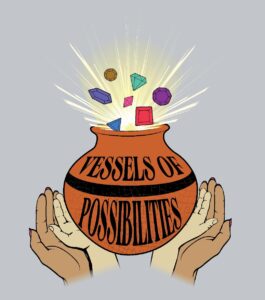 Vessels of Possibilities
The National Society of Black Engineers (NSBE) Jr. Links Club – Motivated Vessels of Possibilities (MVP) South Phoenix Chapter will help individuals understand that STEAM is for everyone. Participants will receive hands-on instruction, guidance, and mentoring.
Each grantee received:
$2,500 to support a new/continuing project to inspire underrepresented students to consider STEAM careers
YWCA Equity Leadership Learning series which includes four Equity Workshops that allowed the grantees to explore tangible ways in which they can embed social equity into their STEAM work

arizona alliance of black school educators
AzABSE is working towards enhancing the quality of education in Arizona and closing the academic achievement gap. Their aim is to make sure that every child receives equitable education opportunities and achieves their fullest potential.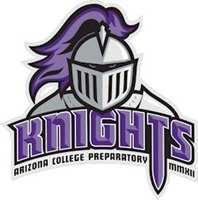 arizona college preparatory high school
The students enrolled in the VEX-Robotics program build Robots for VEX EDR competitions every year. The students spend time after school with their teammates gaining skills in building, coding, testing, and driving their robot according to the game rules and challenge.

arizona educational foundation
Arizona Educational Foundation's program teachSTEM prepares middle and high school students to pursue post-secondary degrees in STEM-related fields, including education degrees that would allow them to become future STEM teachers.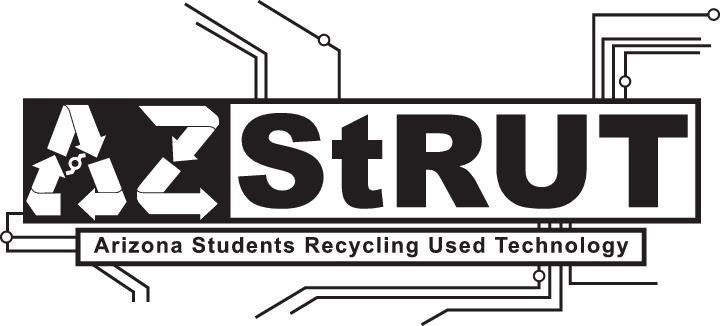 arizona students recycling used technology
Women are underrepresented in the technology field and careers. AZ StRUT's Techie Women Power Up project seeks to change that. Lead by two female instructors/coaches, Techie Women Power Up is a hands-on lab/classroom computer training experience.

Arizona Sustainability alliance
Food Tech for the Future (FTF) is an innovative program that addresses both the lack of healthy food and STEM education for K-12 students in the Phoenix Metro Area by bringing food computer digitized tabletop hydroponic greenhouses to low-income and Title I schools

arizona town hall
Youth will participate in a presentation designed to illuminate for Arizona Town Hall participants and board members the importance of power-sharing for meaningful engagement of youth and other marginalized groups.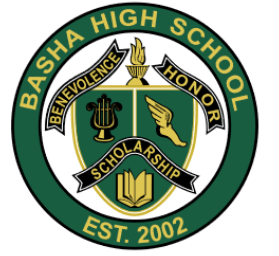 basha High School
Basha High school is aiming at empowering women through coding. Through DevOps -CTSO they want to spread awareness about computer science (and related fields) education, create digital awareness and empower the community through knowledge.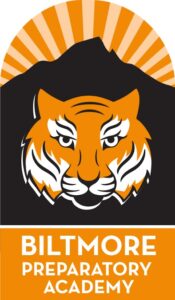 Biltmore Preparatory academy
Biltmore Preparatory Academy is a Spanish Immersion, kindergarten through eighth grade school. Adding in opportunities and resources such as blocks and building materials, simple machines, and robotics will enhance the accessibility and learning opportunities for all students.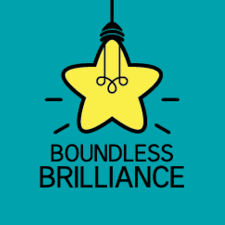 Boundless Brilliance
This grant will to increase organizational capacity, allowing more interactive & hands-on supplemental STEM educational services to students in Arizona. The project will target elementary students, particularly girls of color, who primarily attend Title I schools serving low-income communities.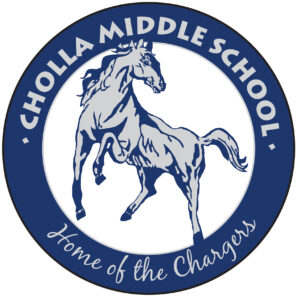 Cholla Middle School
The project involves a semester of activities starting with engineering projects from different fields. Once students have gone through the different projects, students will take time to find and research an engineer with similarities to themselves in a field that most interests them through a type of mirror research project.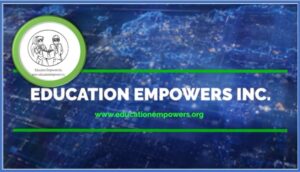 Education Empowers Inc
We help create after-school STEM clubs, Robotics clubs, Coding clubs, Drone clubs, Maker clubs, virtual robotics, coding & First Lego League / VEX robotics teams to promote year around STEM education for girls across Arizona.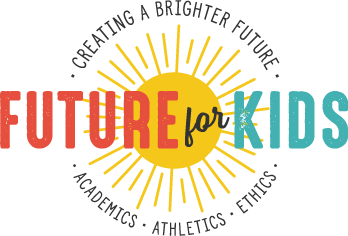 Future For Kids
Discover Your Future helps at-risk youth engage in holistic learning and develop healthy outlets. The program meets once weekly for two-hour sessions for a total duration of 26 weeks each school year. Dedicated volunteer mentors lead small groups of youth through a fun, yet challenging, high-impact curriculum.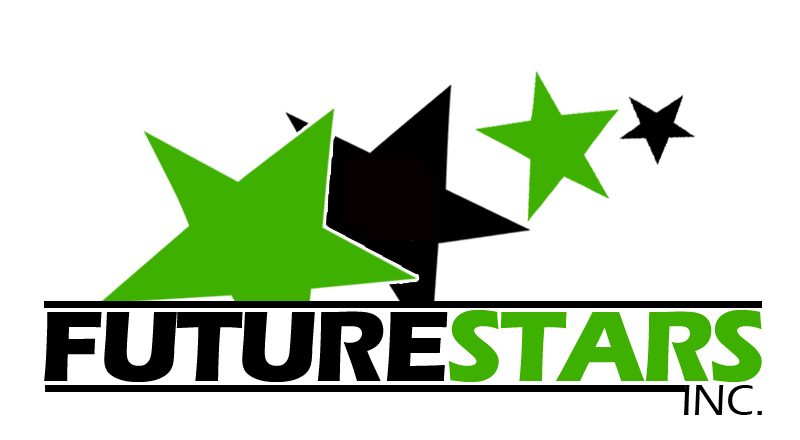 Future stars
7th Annual Hands-On STEM Fair is a fully planned event from students who have completed the eight-month Hands-On Workshop Program. The four-hour event celebrates student accomplishments with 15-20 tables of activities stewarded by the students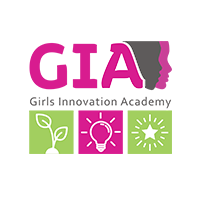 Girls innovation academy
STEAMpowered for the Present and Future plans to invite and include experts in the field to mentor, guide, facilitate, teach, support STEAM project-based teaching and learning, and gain access to professional development opportunities to further develop skills.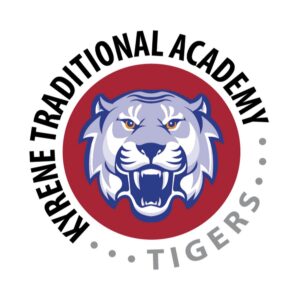 kyrene traditional acadEmy
I STEAM Ahead will help students learn the foundations of STEAM, collaborate with teams, expose them to technology and machines, and walk away with empowering knowledge. At the end of our program, students will unite all that they have learned to create their own project.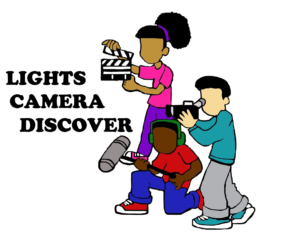 Lights camera discover
Lights Camera Discover Entrepreneurial Workforce Readiness Program is designed to enhance youth's knowledge, ability, and skills to motivate them and turn their dreams into reality. Our youth will participate in 24 week program that includes training, internships, and courses that focus on business development, problem solving, digital skills, and exploring one's own passions.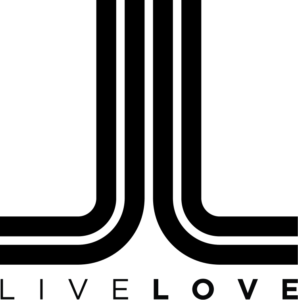 live love
Live Love STEAMy Summer Fun would include partnering with women STEAM leaders in our community through job shadowing and science field trips, guest speakers in related STEAM fields, science toys and resources.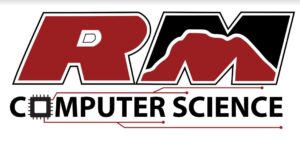 red mountain high school computer science
We intend to involve as many girls in our Robotics project as possible through our outreach at multiple levels. Our students will be provided with VEX robot kits and curriculum to support the first ever all-female VEX Robotics Team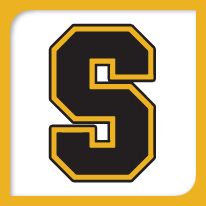 saguaro high school
Sisters in STEM shows young girls the opportunity to see the benefits that STEM could provide for them. Our initiatives support these goals as they provide hands-on experiments participants can do both in-person and online in their own homes in live Zoom sessions utilizing common and inexpensive materials or household items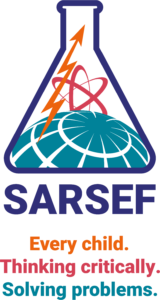 southern arizona research, science and engineering foundation
SARSEF works towards engaging underrepresented, low-income student populations in the fields of STEM. SARSEF plans to make all programs and services bilingual by involving bilingual staff, volunteers, translating materials, and adapting materials for cultural appropriateness.
There are many ways to get involved at YWCA Metropolitan Phoenix
Your voice matters as we stand up for social justice, help families and strengthen communities. Whether you have time, talents, or treasures to contribute, learn how you can plug in to the YWCA community.