YWCA Metropolitan Phoenix Annual Reports
Review our annual reports to see the amazing work we've done in partnership with community organizations and our supporters.
2022 Impact Reports and Documents
IRS Form 990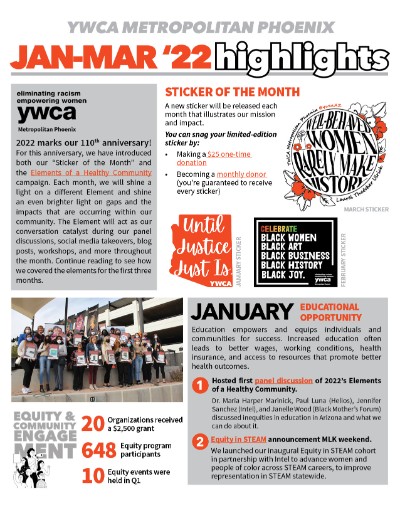 Quarterly impact january – march 2022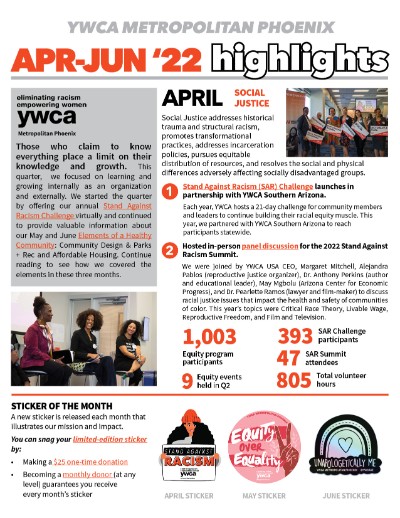 Quarterly impact April – June 2022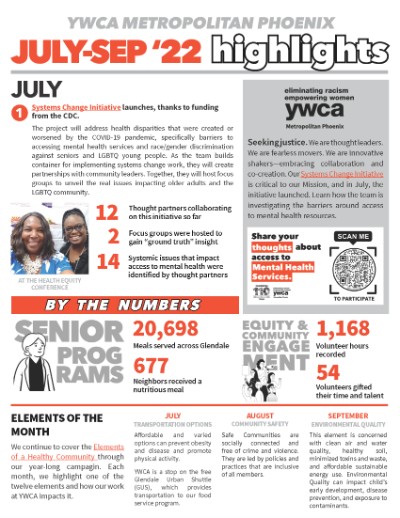 Quarterly impact July – September 2022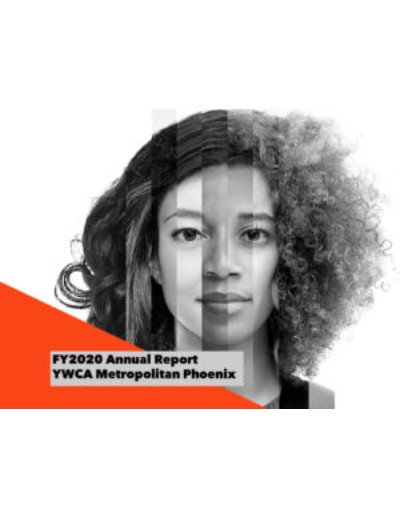 2019-2020 Annual Report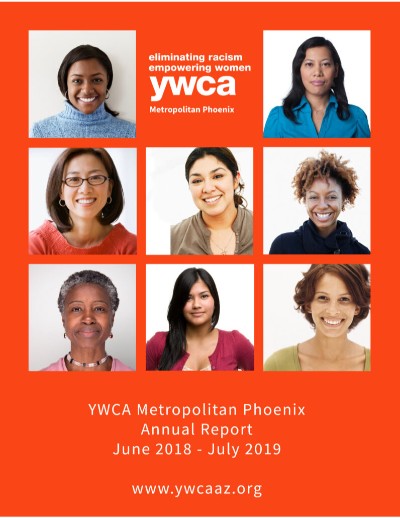 2018-2019 Annual report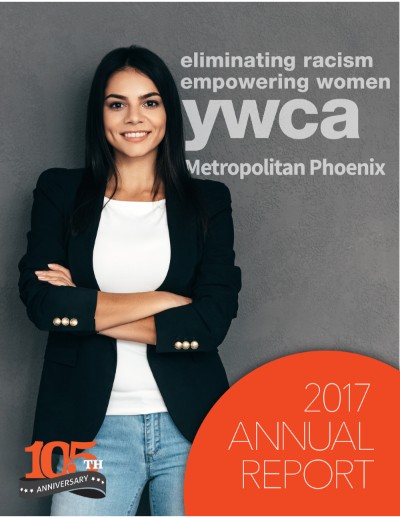 2017-2018 Annual Report
There are many ways to get involved at YWCA Metropolitan Phoenix
Your voice matters as we stand up for social justice, help families and strengthen communities. Whether you have time, talents, or treasures to contribute, learn how you can plug in to the YWCA community.