YWCA's Tribute to Leadership Awards Program has been an annual celebration to recognize the accomplishments of leaders in our community who strive to improve the lives of women, girls, and people of color through leadership, advocacy, and community service.
Join us March 29th to celebrate and honor women who inspire and unapologetically advocate for a just community.
About the Awards
YWCA's Tribute to Leadership Awards Program has been an annual celebration to recognize the accomplishments of leaders in our community who strive to improve the lives of women, girls, and people of color through leadership, advocacy, and community service. We have recognized 264 unstoppable honorees and we are just getting started!
Since 1994, YWCA has celebrated remarkable women for their commitment to justice and giving back to the community. We celebrate each year to increase awareness and appreciation for the diverse contributions of women leaders.
To be awarded a YWCA Tribute to Leadership Award, a woman must embody YWCA Metropolitan Phoenix's mission of eliminating racism, empowering women, and promoting peace, justice, freedom and dignity for all. The selected honorees give generously of themselves, set the example of equity in leadership, and make Phoenix a better place for all to live.
Format
HAPPY HOUR NETWORKING
In-person, mostly outdoor event with delicious food grazing stations, tasty beverages, true meaningful connections, and an impactful program.
Venue
THE CROFT DOWNTOWN
This year, the event will be held at The Croft in Downtown Phoenix, a woman-owned business.
Pricing
EQUITABLE & INCLUSIVE
We're challenging traditional fundraising event norms by using sliding scale ticket prices to create greater access for those experiencing financial barriers.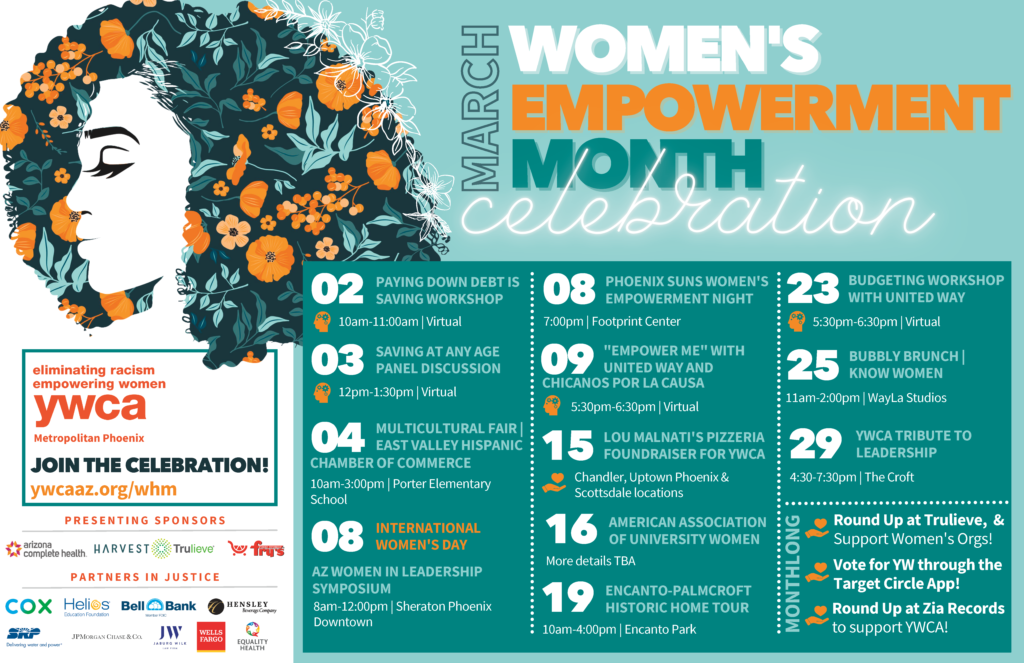 Join the Women's Empowerment Month Celebration by participating in a highlighted event or campaign!
2023 Tribute To Leadership Honorees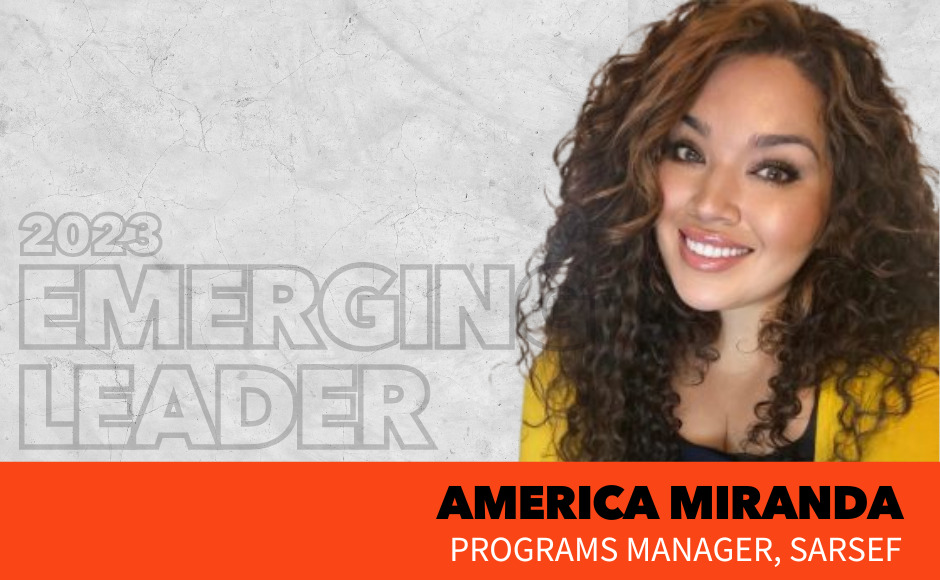 SARSEF's Racing the Sun is a statewide high school college-preparatory program that engages teams of high school students to design, build, and race their own solar go-karts. They learn engineering and communication skills, explore related careers, and join the race to make transportation sustainable. It took the right person to build the program to new heights while actively ensuring the program is engaging and supporting high school girls as well as Hispanic and Latino families. America Miranda has taken on that challenge and is building toward a program more reflective of the state's population. Not only is she working to build relationships and recruit teams near the US/Mexico border, successfully registering a team in Rio Rico this year, she also registered the first all-female racing team since SARSEF acquired the program in 2019.
From America's first day at SARSEF, she has been an advocate for Hispanic and Latino families. She understands that our efforts need to go beyond translation projects. She actively ensures that SARSEF shows up where Hispanic and Latino families will be and builds spaces for them within the science and engineering education community.
Beyond her work at SARSEF, her volunteer work shows a clear dedication to building just communities in Arizona. Her service includes but is not limited to:
– Volunteering with Abolition Yuma County which advocates for migrant individuals seeking asylum to do free translating, help find resources, and whatever is needed.
– Volunteering with several different groups to do border aid runs in Nogales and Ciudad Juarez, providing water and food to migrant individuals.
– Delivering clothing, shoes, and monetary help in Mexico, mainly Sonora, on a monthly basis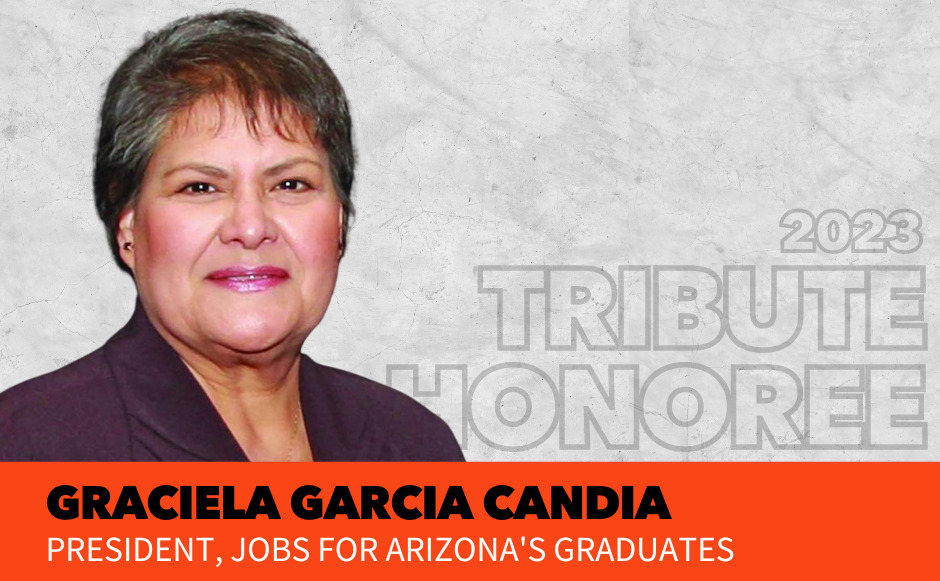 Graciela Garcia Candia has had a long and successful career at Jobs for Arizona's Graduates and is retiring next year after 41 years of service to Arizona students. Her work started as a program coordinator at Tolleson Union High School, where she made many positive contributions to the lives of students. Her work was noticed by the JAG organization, and she became President of the organization in 2003. Since then, she has led her team with a student outcome focused mindset. It has always been clear that Grace understood the barriers and challenges that the students in JAG were facing. With compassion and a lot of hard work, she has worked year after year to secure the resources needed to continue to grow JAG programs across the state, which support students largely from diverse and low income communities.

Grace is a thoughtful leader who uses her power with the community in mind. Grace has been a member of the Latina Giving Circle for over a decade. Two years ago, Grace and her family created a scholarship to recognize philanthropic efforts in young people. In doing so, Grace is cultivating young hearts to continue serving the community and giving of their time, talents, and treasure. This is part of her culture, and she is passing this legacy through her family by creating a family foundation. Grace often brings her daughters with her to participate in community events and together they make decisions about what organizations to philanthropically support. Her understanding that giving is a culture to be shared with love is a beautiful legacy.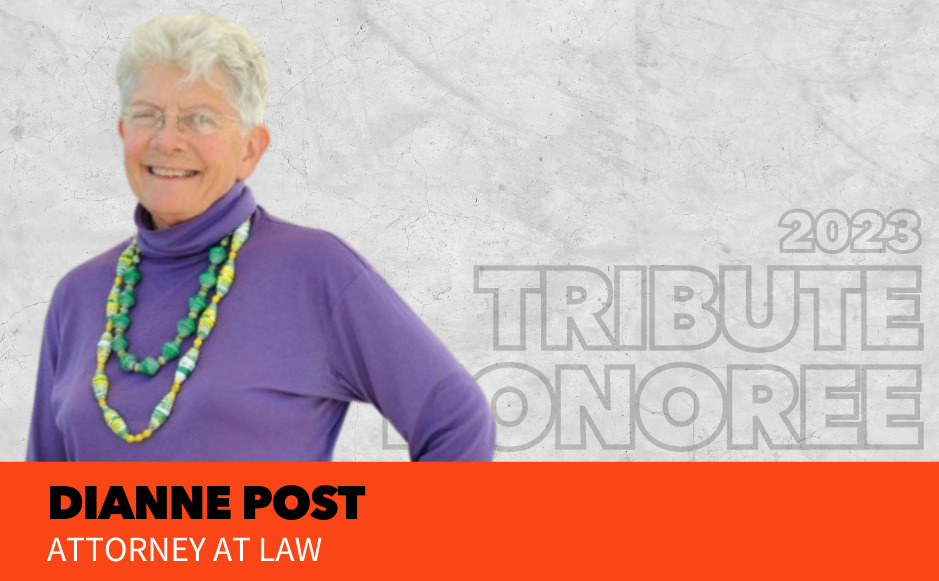 For over 30 years, Dianne Post has been a staunch advocate for the rights of the most vulnerable, from battered women and children to persons of African descent, to the Roma of Europe. Her commitment to racial equality, social justice and LGBTQ+ rights and the passage of the ERA is fervent and deep-seeded. Most noteworthy is her pro bono work in these critical areas.
Dianne represented battered women and children in the Phoenix area for 18 years before beginning work abroad on sex-based violence. She was the Director of the Domestic Violence Project at Community Legal Services here in Phoenix and a founder of the Arizona Coalition Against Domestic Violence. With the coalition, Dianne produced the Battered Mother's Testimony Project: Violation of Human Rights in Family Court, along with the Confidentiality Manual for Domestic Violence Services Providers in Arizona under State and Federal Law, and a Lay Advocate Manual to those working in the field, including one for the Navajo Nation.
She argued or briefed at the Court of Appeals and Supreme Court (AZ and US) on kinship placement for persons of African descent, race-based employment discrimination, child custody, racial profiling, protection of the records of battered women shelters, child abuse, and racial discrimination in a school district primarily against Native Americans. She sued the county attorney for refusing to prosecute cases of violence against women. He reversed the policy in four days.
Dianne was on the Board of the Maricopa County or State NAACP from 1993 to date. She represented the NAACP on the Arizona Supreme Court Task Force on Fair Justice for All: Court-ordered Fines, Penalties, Fees, and Pretrial Release Policies for three years. She has been active in Central Phoenix Inez Casiano NOW chapter and State NOW since the 1980s.
Dianne has also spoken and published widely about human rights from the local to the international against prostitution, pornography and trafficking. She was a founder of the Stop Stoning Campaign, Iran 2006-2007 and campaigns against surrogacy.
Dianne Post is currently facilitator of the ERA Task Force AZ and shepherded to completion the first in the nation comprehensive review of state statutes in order to be in compliance with the 28th Amendment (ERA). That work is now being replicated by other states. She is on the Board of CPIC NOW as Vice President, on the AZ Board of NOW as the PAC chair, on the AZ State NAACP board as legal counsel, the Legal Director of Secular Communities for AZ and Legal Committee chair of Uncage and Reunite Families.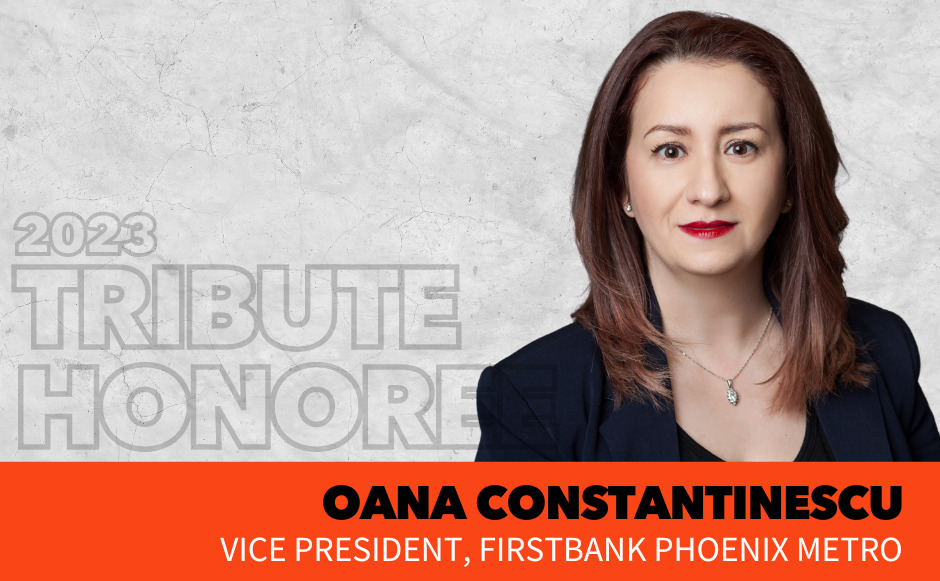 Oana's story is both unique and familiar to so many young women and immigrants who've had to overcome monumental obstacles on their way to success. When she left her home in Romania 17 years ago, she had $8 to her name and a determination to find the American dream.
Oana eventually found her way to FirstBank, enrolling in the company's Management Trainee Program after receiving her Master's in Business Administration. At that time, she was the only female in her program. However, this didn't intimidate or deter Oana. Instead, it motivated her to work even harder and rise through the corporate ranks, paving the way for other minorities and women. Thanks in part to Oana and many of the organization's diversity, equity and inclusion efforts, over 40% of FirstBank's workforce identify as a minority, and over 56% of women hold positions in management.
As Senior Vice President of FirstBank's Sun City West location, Oana has helped the bank's various campaigns aiming to empower and uplift communities that have historically been underserved. For example, she provided support for the bank's Empower All campaign, a series of free videos, articles, and events aimed at increasing financial literacy across all communities.  
She has volunteered countless hours to local nonprofits that align with her own beliefs. For the past six years, Oana has lent her tremendous leadership skills and unique ability to connect with people from all walks of life to several nonprofits, including Theater Works, a community theater program for children and adults with autism looking for a cathartically artistic outlet. She also serves on the board of the local organization Benevilla, whose mission is to enrich the lives of West Valley citizens by supporting older individuals, adults with disabilities, children, and the families who care for them. She is set to become vice chair of the board of directors for Benevilla in early 2023. Other organizations that Oana has supported include the WESTMARC Quality of Life Committee and Ronald McDonald House Charities.
Award Categories
Tribute Leader Nominee Criteria
Nominee works primarily in Arizona or Nominee work has primary impact in Arizona
Leadership and Impact: Nominees will be evaluated on their leadership and impact within the community, their organization, or their industry.
Exhibits and embodies the mission of YWCA: eliminating racism, empowering women, and promoting peace, justice, freedom, and dignity for all.
Emerging Leader Nominee Criteria
Less than five years in profession (early in career)
Nominee works primarily in Arizona or nominee work has primary impact in Arizona
Nominee shows leadership capabilities and/or innovation
Exhibits and embodies the mission of YWCA: eliminating racism, empowering women, and promoting peace, justice, freedom, and dignity for all.
EXAMPLES: educators, advocates, artists, student leaders, athletes, activists, business leaders, entrepreneurs, public policy advocates, medical professionals (spiritual care and mental health), non-profit leaders, etc.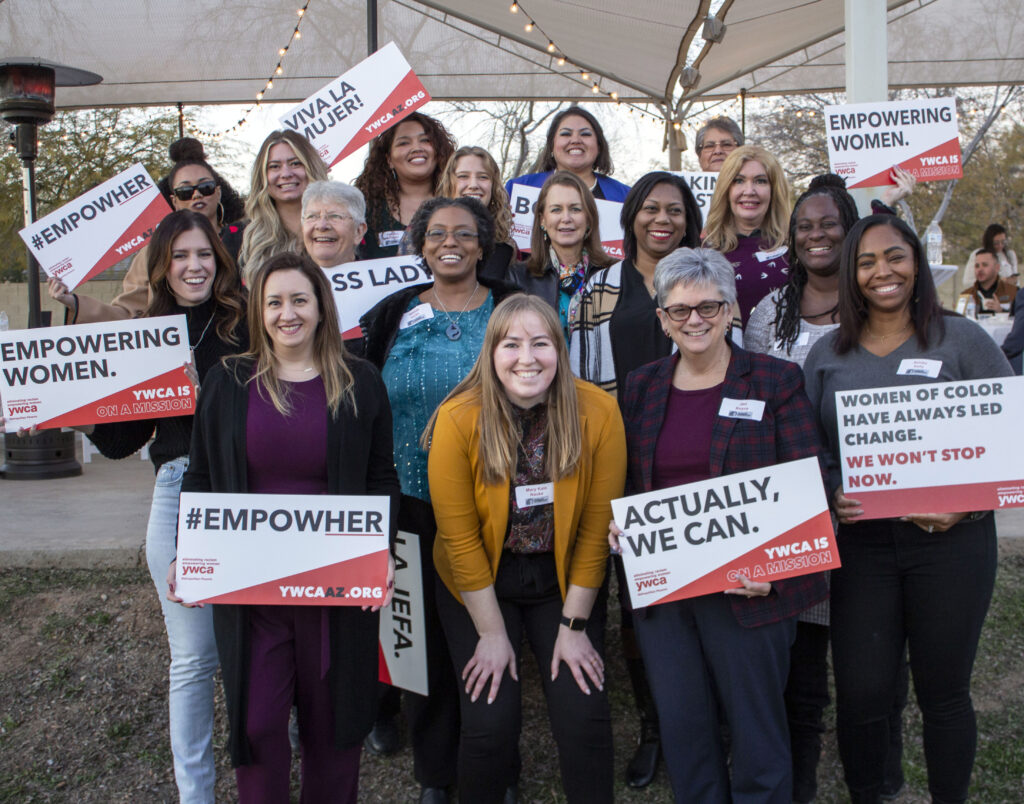 Thank you to all of the 2023 Tribute to Leadership Nominees who made it to our Tribute Nominee Reception! We are grateful and humbled by the service and work you do to uplift our communities.
2023 Tribute to Leadership Nominees
2023 Review Committee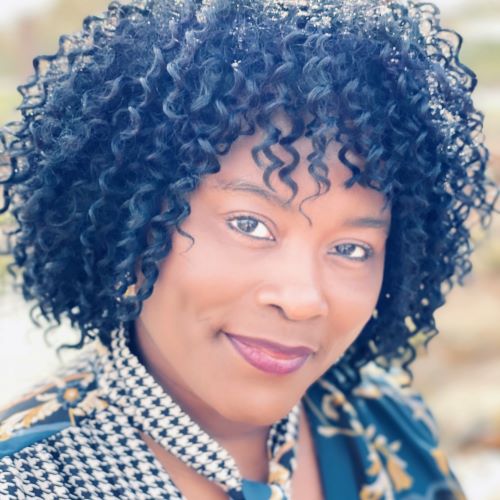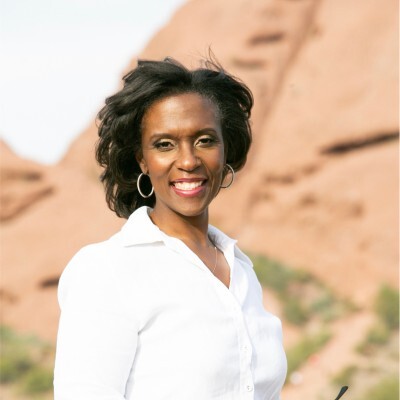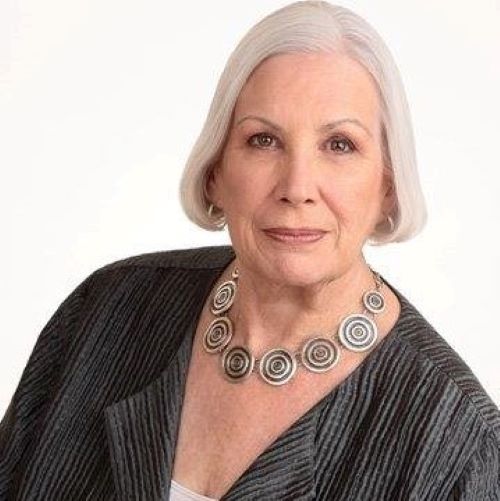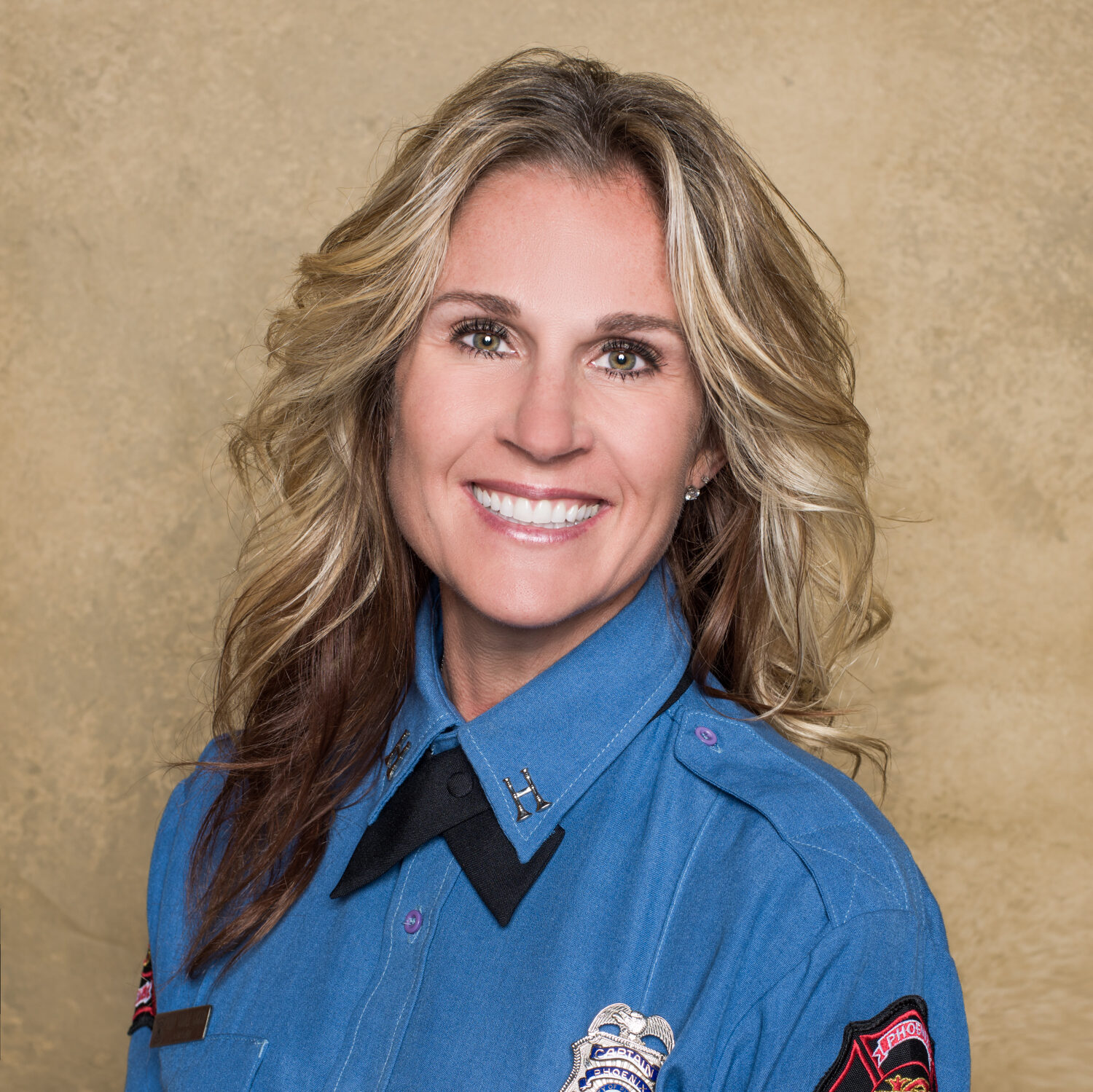 Huge thank you to our review committee for your time and efforts to help us select the 2023 Tribute to Leadership Honorees!
Become a Partner Today
In 2023 our partners will receive various marketing, branding & recognition opportunities, tickets to 29th Tribute to Leadership Awards, and other creative opportunities to partner with us all March long!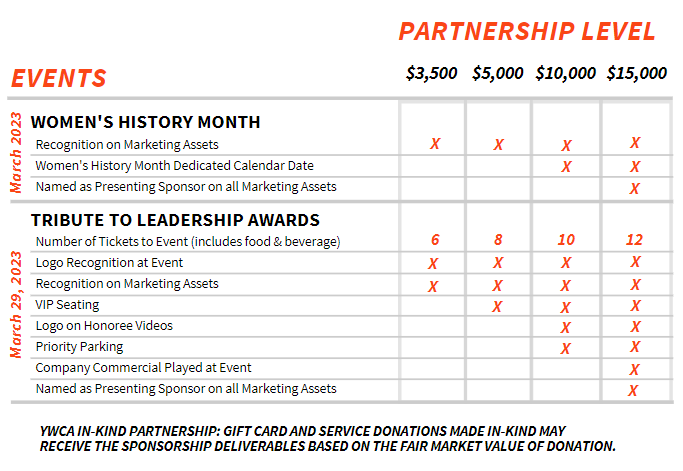 Sponsorship opportunities can be secured by paying online or requesting an invoice HERE.
To learn more about partnership opportunities and benefits contact Genevieve, YWCA Advancement Director, at genevieve@ywcaaz.org or call 602.320.7283. We look forward to exploring possible ways to partner to support the safety and well-being of our community. Thank you for all that you do!
If you are a Tribute to Leadership Legacy Honoree, we want to hear from you! Please complete this short questionnaire.
2022 Honorees
Gizette Knight
Charissa Sundust
Dr. Pearlette J. Ramos
Carol Ackerson
Judge Silvia Arellano
Jana Bommersbach
Deborah Brown
Pam Del Duca
Carolyn Desjardins
Mickey DiBartholomeo
Lorraine Frank
Donna Horne
Mary Lynn Kasunic
Jannie Lathan- Maxwell
Rev. Canon McClain
Grace Voss Frederick
Dorothy Willey
Phyllis Biedess
Jill DeMichele
Susan Edwards
Margaret Goldman
Paula Haflin-Moore
Michele Halyard M.D
Eleanor Klein
Anita O'Riordan
Ann Smith-Hart
Susan Stephens-Groff M.D
Mary Tang
Sandra Gendler Ph.D
Christine Iijima Hall Ph.D
Marjorie Kyle Ph.D
Linda Macleish-Jensen
Lucia Madrid
Muriel Magenta
Janet Napolitano
Liz Topete-Stonefield
Amy Torres
Linda Vollstedt
Annette Zaccari
Cathy Davis
Terri Fields
Bettye Jackson
Pamela Martin
Kathleen Mitchell
Helen Osman
Clyda Jean Owen
Jean Reed Roberts
Sheryl Sculley
Russel Walker M.D
Peggy Bilsten
Winifred Doane Ph.D
Gail Gesell
Marcia Hopp Newman
S.S. Sangeet Kaur Khalsa
Patsy Lowry
Carmen Martinez Franco
Catherine Mckee (Olesen)
Pat Petznick
Beverly Stewart
Charli Turner Thorne
Mary Anderson-Rowland
Janet Arnold (Rees)
Sharon Austerman
Betty Fairfax
Jean Fairfax
Anita Favela Luera
Linda Hunt
Janet Kizziar
Denise Meridith
Diane Rutherford
Mayor Elaine Scruggs
Rochelle Balch
TJ Cohen
Judge Elizabeth Finn
Debbie Gaby
Billie Harris
Elaine Maimon Ph.D
Dr. Christine Marin Ph.D
Luz Sarmina-Gutierrez
Sue Sisley M.D
Marissa Theisen
Mary Titla
Sandy Cowne Miller
Sylvia Echave Stock
Kathleen Goeppinger Ph.D
Kathy Haake
Fatimah Halim-Washington
Kathern Lee Plenge M.D
Tammy Linn
Carol McCall
Jannah Scott
Julia Wilmot
Sister Lynn Winsor, BVM
Yolanda Collazos Kizer
Rebekah Friend
Kerry Graham
Kathy Hotchner
Dana Jamison M.D
Marlene Klotz Collins
Robin Krause Blitz M.D
Carrie Martz
Nancy Roach
Judge Jean Williams
Mary Wong
Leslie Baxter
Deborah Carstens
JoAnn Garcia (Cruz)
Karen Hardin
Karlene Keogh
Georgia McGraw
Karie Montague
Susan Paull
Armaity Vaghaiwalla Austin M.D
Carolyn Warner
Linda Wells
Joanna De'Shay
Janet Elsea
Christine French
Pamela Klonoff
Nona Lee
Linda McCay Pope
Jana Monroe
Stella Paolini
Marilyn Seymann Ph.D
Grace Wright
Heather Cunliffe
Karen Ewing
Carol Kamin
Michelle King Robson
Kimber Lanning
Jessica Livingston
Cassandra Mason-Motz
Jewell Parker Rhodes
K Royal
Senator Kyrsten Sinema
Randy Baca
Deborah Black
Debbie Castaldo
Malissa Geer
Virginia McElyea
Hope Ozer
Joan Rankin Shapiro
Judge Barbara Rodriguez Mundell
Irene Stillwell
Karen Woodford
Diana Yazzie-Devine
Laya Gavin
Saundra Johnson
Janet Mackay Burke
Deb Moore
Barbara Ralston
Marie Sullivan
Cyd West
Debra Williams
Karen Zalesky
Jennifer Barnes
Karen Fletcher
Pam Gaber
Tracee Hall
Susan Klecka
Carolyn Manning
Honorable Ruth McGregor
Ann Meyers Drysdale
Frances Mills-Yerger
Nicole Stanton
Gerda Weissmann Klein
Michael Barnard
Karen Churchard
Dean Coonrod M.D
Angela Hughey
Andy Kramer Petersen
Pat Little-Upah
Paul Luna
Pam Overton Risoleo
Jaye Perricone
Julie Sullivan
Diana Taurasi
Hilary Barnes Esq
Shelly Cohn
Robbin Coulon Esq
Rachel Gutierrez
Bruce Liggett
April Osborn Ph.D
Patricia Rourke
Alice Wells
Patty White
Dana Wolfe Naimark
Tracy Bame
Susan Berman
Jan Blaser-Upchurch
Ashley Bridwell
Dana Campbell Saylor
Connie Mesa
Tiffany Fisher
Dr. Maria Harper-Marinick
Christy Moore
Dr. Elsie Moore Ph.D
Kathleen Pechman
Jenny Poon
Reda Riddle-Bigler
City of Phoenix
Dignity Health
Freeport McMoRan
Medtronic
Jo Ellen Caldwell
Paula Cullison
Alejandra Gomez
Annie Groth
Carrie Young
American Family Dreams Foundation
AZCREW
Cox Communications
Fry's Food Stores/Kroger Foundation
Recognized Legacy Honorees:
Deanna Villanueva-Saucedo, 2010
Deborah Bateman, 2010
Jannah Scott, 2003
Gizette Knight
Dr. Pearlette J. Ramos
Charissa Sundust
Carol Ackerson
2022 Tribute to Leadership
THANK YOU for attending, volunteering, and otherwise supporting our 28th annual Tribute to Leadership Awards. We shared drinks, laughs, tears, and meaningful connections in celebration of four trailblazing honorees.
Select one of the two buttons below to see all the fun we had.
2021 Tribute to Leadership
Thank you to our Event Partners
This awards celebration would not be possible without the incredible support of our sponsors.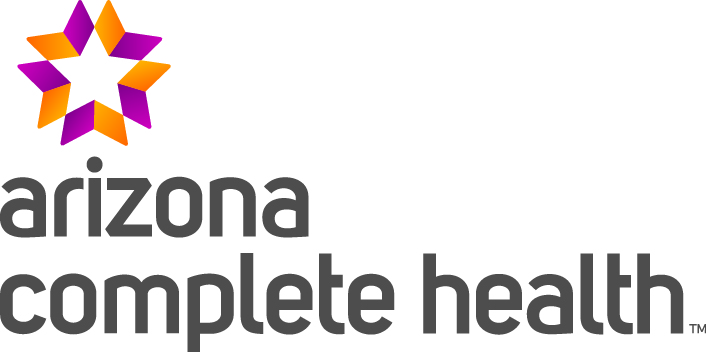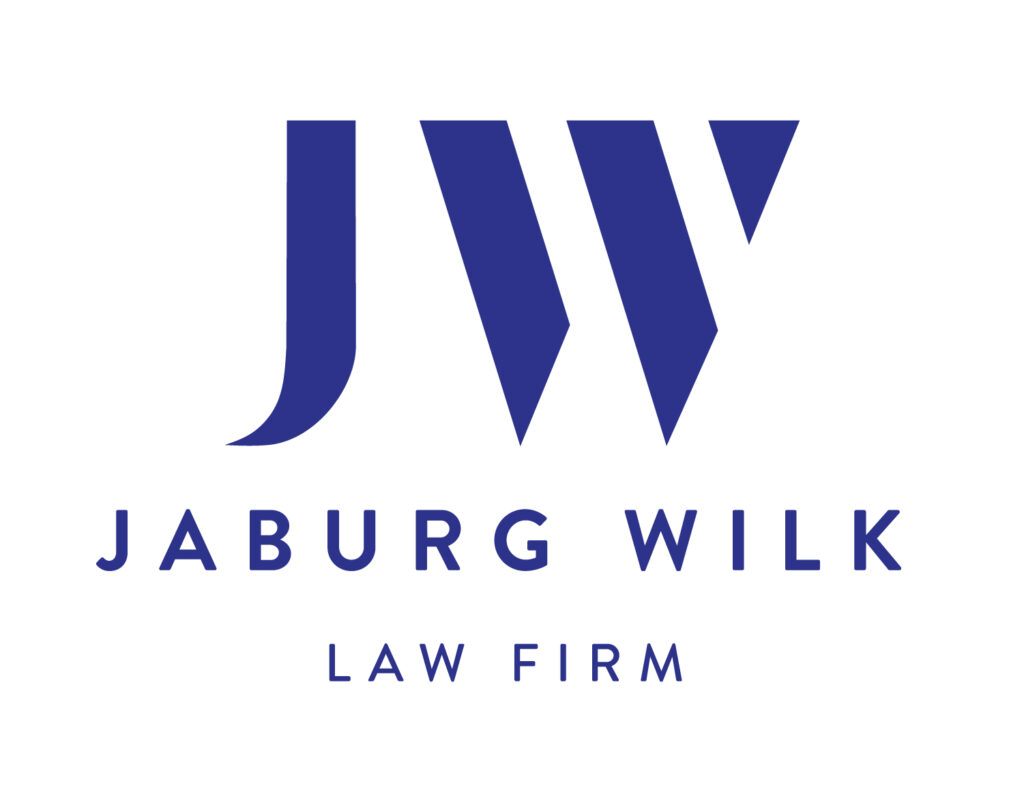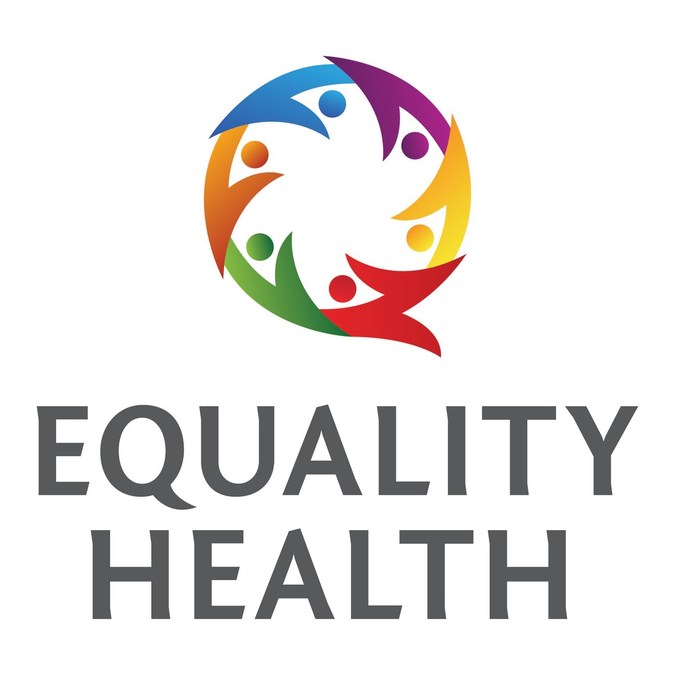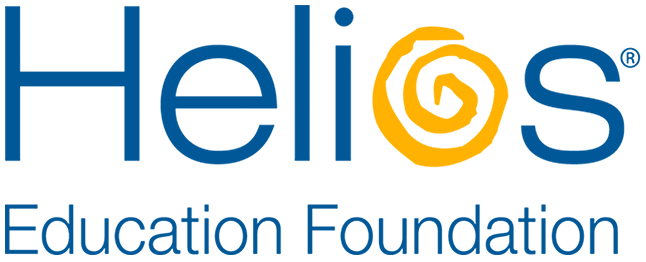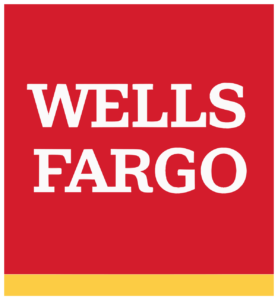 This Event is Made Possible By Women-Owned Businesses
There are many ways to get involved at YWCA Metropolitan Phoenix
Your voice matters as we stand up for social justice, help families and strengthen communities. Whether you have time, talents, or treasures to contribute, learn how you can plug in to the YWCA community.