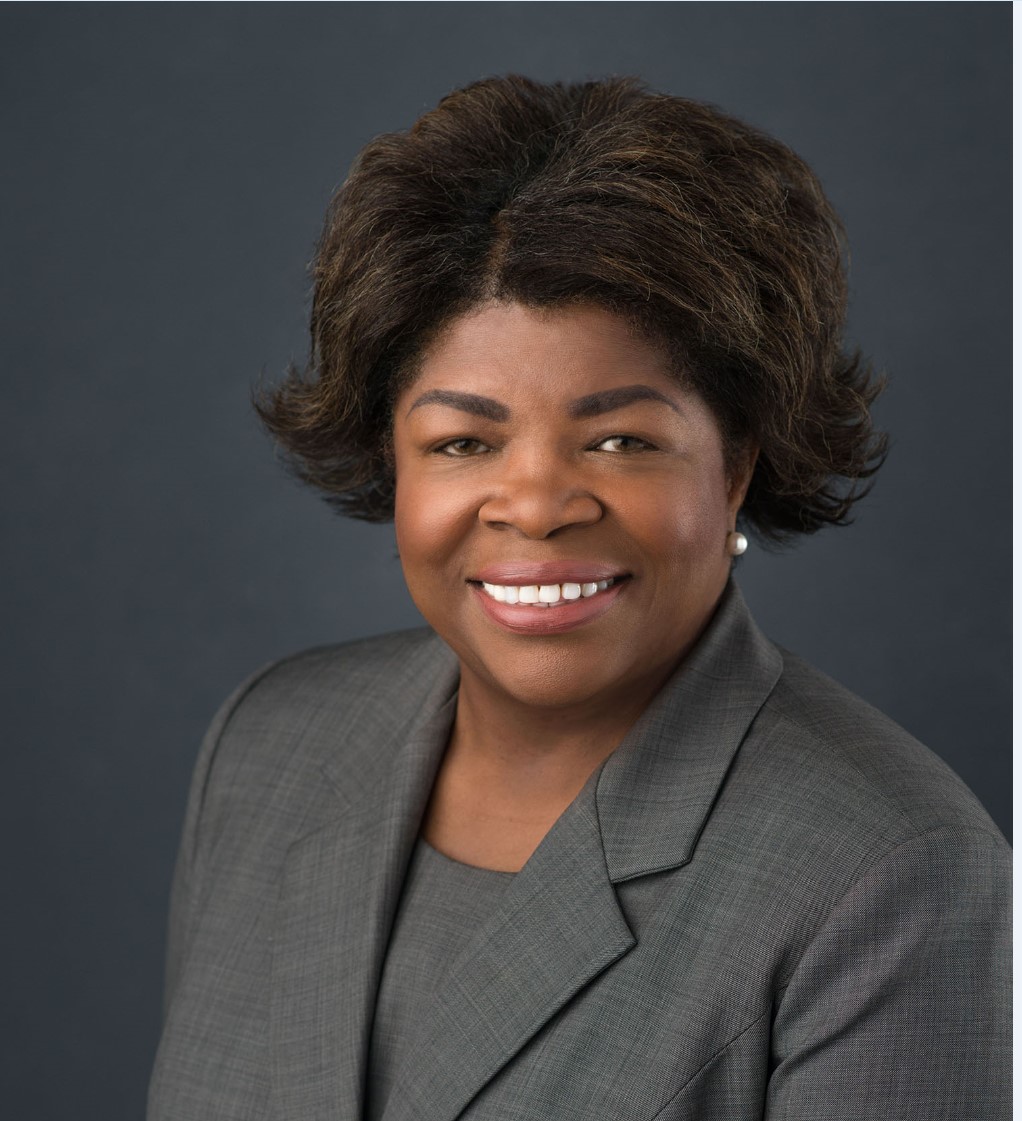 Tribute Community Service Corporate Award Honoree – Carrie Young
Posted on
January 14, 2019
Senior Director, Corporate Operations Services, Salt River Project
Carrie grew up in Memphis, Tennessee. She is the oldest of six children. Growing up in Memphis definitely impacted her dreams, hopes and desire to serve. Carrie got her fist exposure to community service when she joined her grandfather in taking food from his restaurant to homeless shelters and when she witnessed her mom marching with friends to support sanitation workers when they went on strike for higher pay and safe working conditions. These events spurred her pursuit to serve others and resulted in her joining the United States Air Force in 1981. Carrie served 20 years in the Air Force, on three continents, where she led operations support groups. The Air Force provided her with a broader framework for the values that continue to serve her today: "Integrity First, Service before self, and Excellence in all you do".
After retirement from the Air Force, Carrie started her civilian career with Salt River Project (SRP). She is a highly regarded leader who has successfully led a number of key initiatives for SRP. Some of her most recent accomplishment and proudest moments include: Tripling spending with small and diverse businesses; Carrie is a catalyst in advancing business prospects for diverse firms. With oversight of the Supplier Diversity function at SRP, she is committed to connecting diverse suppliers to opportunities and promoting the inclusion of diverse suppliers in SRP's bidding practices. Under her leadership, SRP increased spending from $40 Million to over $130 Million.
As executive sponsor of SRP's Veterans employee interest group (SRPVETS), Under Carrie's leadership, SRP earned the 2017 Secretary of Defense Employer Support Freedom Award, the Department of Defense's highest employer recognition award given by the U.S. Government to employers for support of their employees who serve in the Guard and Reserve.
Serving as an appointed Commissioner for the City of Phoenix Veterans Commission, where they successfully worked with Arizona Veteran Services to combat veteran homelessness. Carrie also focused her efforts on improving veteran opportunities for job and careers. She led efforts at SRP to implement broad initiatives, including a Veteran's recruiting initiative that resulted in a 20% increase in Veteran hiring, an online tool for veterans to translate their skills, and enhanced military leave and pay policies.
Carrie is a champion of Women's Leadership and is committed to helping women advance in the global world of business as evidenced by her serving as 2019 Chair Phoenix 2020 Women on Boards, a national campaign to increase the percentage of women directors on U.S. public company boards to 20% or greater by the year 2020. She also chaired the Western Energy Institute Women in Leadership Program where she personally mentored women in leadership roles and shared her industry knowledge, strategies, and experiences on how to accelerate positive organizational change and personal growth. She is recognized as one of the Industry's most successful women leaders in energy.
As a servant leader, Carrie believes in the YWCA's mission and commitment to eliminating racism and empowering women. It means everyone will be given equal opportunities regardless of their gender or race, and while we've made progress, she acknowledges there is STILL much work to be done.