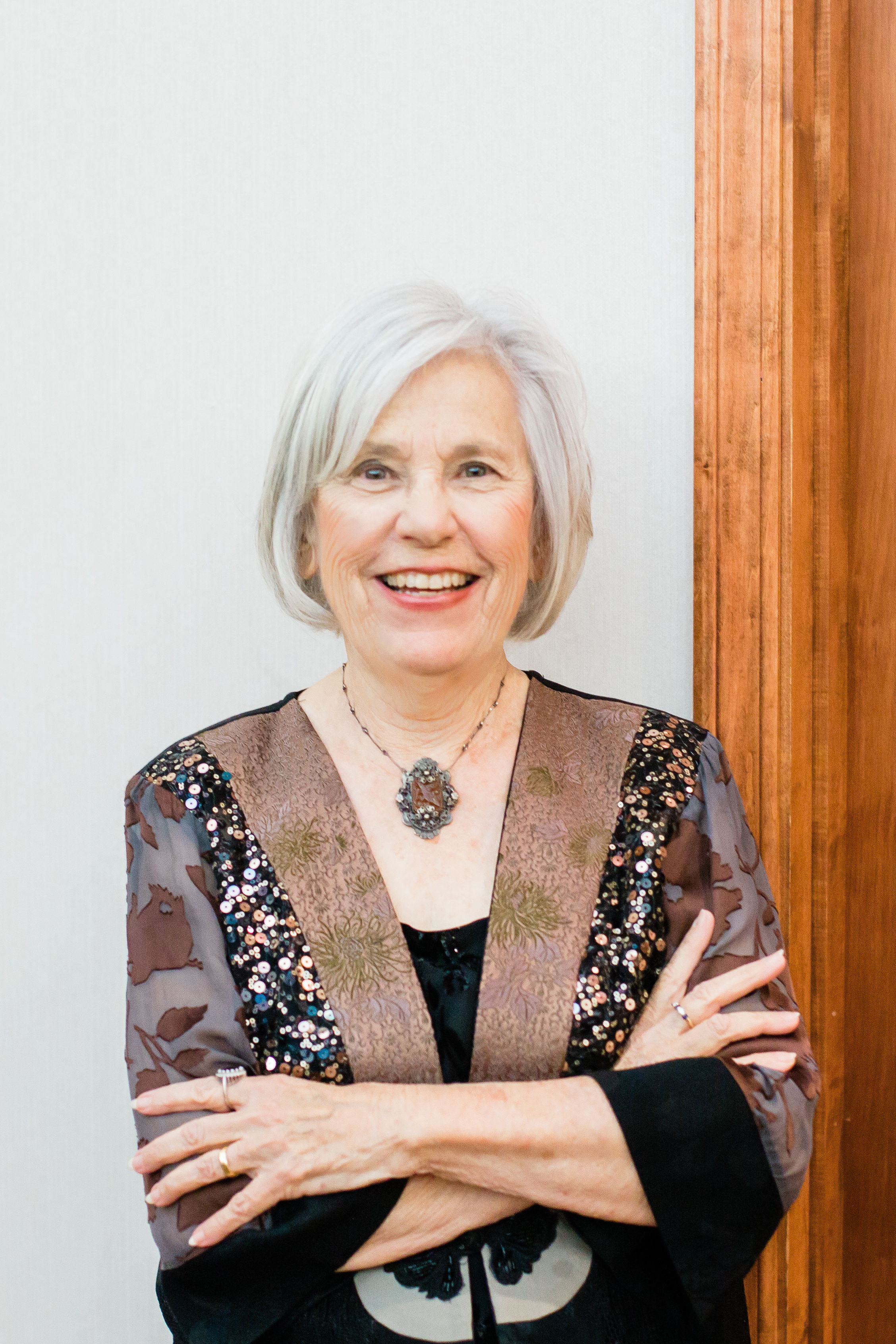 Tribute Advocacy Honoree – Paula Cullison
Posted on
January 14, 2019
A native New Yorker and seasoned professional with over 30 years of experience in marketing, management, public relations, social work, and education, Paula Cullison has spent over 50 years volunteering to uplift women and children. This is her life's passion. Her advocacy efforts have elevated countless women. Her strategy is to develop a community of support before launching a plan of action. 
A daughter of immigrants from Italy, neither of whom graduated from grammar school, Paula was taught that education and hard work are the keys to success…. AND that … in America anything is possible. Her father worked as a pressman at the NY Times for 42 years; her mother was a seamstress for top fashion designers in NYC.  Paula and her siblings all graduated from college. 
As President of Women in Management for a Fortune 500 company in Phoenix, she created and facilitated the 1985 Year for All Arizona Women project with support from Gov Bruce Babbitt, 65 Mayors, 6 tribal leaders, county officials, numerous businesses and individuals. The year-long celebration consisted or over 100 events, which involved over 300 volunteers statewide and attracted over 10,000 attendees. It was amulti-racial and ethnic effort. 
At that time, Paula was appointed to the Phoenix Women's Commissionby then Mayor Terry Goddard for a three-year term. Their focus was on affordable day care for working women and the creation of an International Women's Day event. As a member of the PWC and as President of the United Nations Association of Phoenix, she was invited to present at the International Women's Decade Conference in Nairobi, Kenya. Upon her return, Paula decided to create an event 'Report from Nairobi' which was held in the old Phoenix City Hall Chambers and showcased local women who attended the UN Conference.
In 1989, she was diagnosed with breast cancer. Paula turned her misfortune into advocacy for national funding for breast cancer as well as taking the lead role in AZ by being part of the national grass-roots movement which resulted in the National Breast Cancer Coalition. Lobbying on Capitol Hill, she and her cohorts enabled the NBCC to secure millions of dollars in research funding (from the Dept of Defense). Paula then served on the national grant review board for the distribution of the grant money. In 1992 Paula created a candle light event at the AZ State Capitol on Mother's Day which opened with a Native American ceremony and featured the Trinidad Calypso Band.
In 1987, she was invited to participate in the Women's World Conference in the then USSR. It brought together women from over 100 countries.  Mikhail Gorbachev addressed the conference which was held in the Kremlin.
In 1991, in preparation for the UN Conference on the Environment, Paula (as President of the United Nations Association – Phoenix Chapter and member of the Phoenix City Club) created an event on Eco-Feminism and invited Bella Abzug the late Congress woman from NY, to speak. 
Not finding an e-card to celebrate International Women's Day (March 8th). Paula petitioned American Greetings in 2007 for two years until they agreed to offer a free one on their website. 
In 2002 with husband Tim, Paula created the Arizona Women's Partnership, an all-volunteer philanthropic non-profit, which awards grants to small charities in AZ that assist underserved women and children, domestic violence, child abuse, ESL, youth leadership, ESL. adult literacy, homelessness, hunger, girls who have been sex trafficked, refugee women and families. To date, over $400,000 has been awarded to over 55 charities in AZ, thus impacting the lives of over 100,000. Visit azwp.org for details. To help fundraise, she created two events: Getting Our Just Desserts to showcase female pastry chefs and Wine Women and Jazz to showcase female restaurateurs and caterers and female jazz artists.
In 2013 Paula began to exhibit her international travel photography at ASU Campuses, the Maricopa County Community Colleges, local libraries, and gallery shows, to encourage students and others to see international travel as a path to global understanding and world peace. To dates, she has had over 45 exhibits.
In 2015 when she learned that no organization was planning an event, she took the initiative and created the 95th anniversary celebration of the 19th amendment- giving women the right to vote and invited Justice Mary Schroeder of the US 9th Circuit Court of Appeals, the highest-ranking female judge, to key-note: The event was a huge success.
Now Paula is working on 2020 – In Celebration of Women, a juried art exhibit of female artists with women and girls as the theme to celebrate the 100th anniversary of the 19th Amendment. The exhibit opens at the Herberger Theater Gallery on March 6, 2020. A similar exhibit is being planned for ASU – downtown Phoenix campus. Paula selected March because of International Women's Day and since March is also Women's History Month.
She married Tim at St Patrick's Cathedral NYC in 1967 (51 years ago). They have two children, Pamela (married to Hector Gill), and Gregory (married to Christina Ogden … granddaughter Isadora)
Advice to Young women: You can realize your dreams and goals through hard work and determination 
Always be willing to help others in their journey. Believe in yourself and surround yourself with positive thinking people who will support you.
Statement: My life is mirrored in the YWCA mission of empowerment of women, peace and social justice for all.