Prosperity Program Participants Seek Financial Independence
More than ten years ago YWCA Metropolitan Phoenix saw a problem and set out to find a solution. At the time we were concerned about the barriers that were keeping people from achieving their financial goals. Our commitment to disrupting and dismantling systemic barriers to equity in all forms, led us to create our Prosperity Programs.
We sat down with Catherine Scrivano, a program volunteer and board member, from the early days of our Prosperity Programs to share how we got started.
What were the initial goals of the program?
I became involved with YWCA when approached to help develop a financial literacy offering called Wi$e Up (a precursor to our current Own It! Series). We created a very comprehensive curriculum, I believe it was 9 weeks, covering everything from how to reconcile a checkbook to estate
plan considerations. We soon decided the offering was too broad and reduced it to the more fundamental elements, adding the second session a few years later.
Our Own It! Series has evolved into two, four-part workshops. Own It! I Series focuses on goal setting, savings, and understanding credit and debt. Our Own It! II Series delves deeper into the topics initially covered in the first series, as well as exploring investing and estate and retirement planning.
Why did we develop this program at this time? In other words, what need were we trying to fill and why did we think we were the people to fill it? Do you think we've achieved those initial aims?
It was explained to me at the time, and reinforced through the years, that the idea was one of the ways to fulfill the mission of empowering women was to empower them financially through education and resources. And yes I think it continues to serve that exact purpose.
Favorite memory from the program inception?
Too many to choose from! The story I tell most often (and tear up every time) is the experience I had of teaching at a women's shelter and seeing the light go on in some of the participant's eyes as they understood the power of filling out the W4 form to control their net pay. It was especially meaningful that day because some of the kids had escaped the volunteers who were watching them while our class was in session and were peering in a window to see what mom was up to. At that moment it seemed as if the information we were sharing may make a difference between those moms and kids returning to an abuser because of financial vulnerability or continuing down a road to a life of independence and dignity. I know I overstate it and have no way of knowing how those students fared, but the concept is real, and I am grateful for the honor of having the experience.
From on-demand classes to new curriculum development to using social media to expand our reach, we continue to evolve our programming to meet the community's needs. We're up to big things! If you'd like to register for an upcoming class or request personalized, individual financial coaching or volunteer as an instructor or tech support, check us out at ywcaaz.org/prosperity-programs.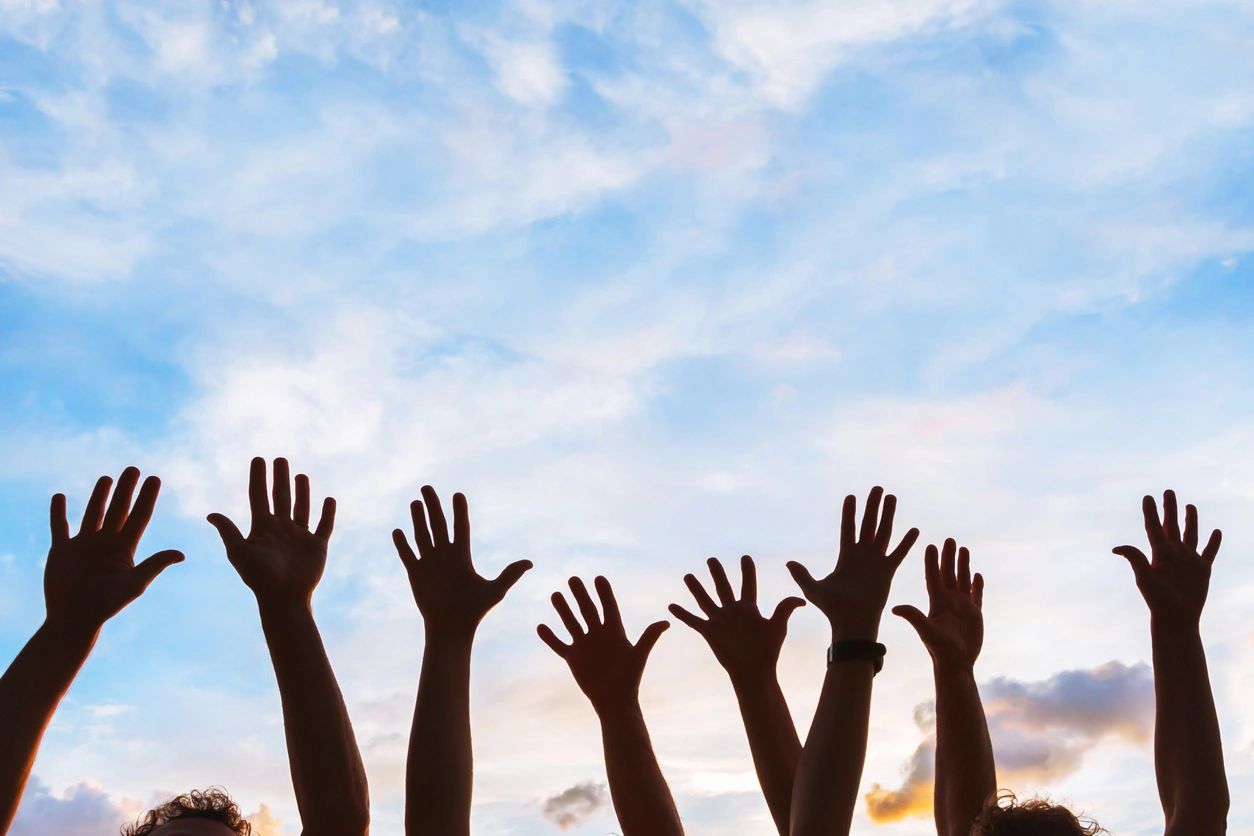 Volunteer Spotlight
Kara has been a wonderful volunteer with us for over 3 years. She is known for her down to earth approach to teaching what could be overwhelming topics on personal finance. Originally being an educator, she creates a warm learning environment no matter where she is. From classrooms to shelters to special group meetings, she has dedicated many hours, and driven many miles throughout the valley, to make financial education and empowerment accessible to all.
From teaching Prosperity Program workshops like Kara, to group activities, we have all sorts of volunteer opportunities available. Check them out today!
Donor Spotlight
We are honored that, for the past three years, The Diane and Bruce Halle Foundation has supported the financial education workshops and courses in our Prosperity Programs. The mission of The Diane and Bruce Halle Foundation is to strengthen the daily opportunities and lifelong outcomes for the people and communities of the State of Arizona. Through the Halle Foundation investment, we have served 1,745 women and their families providing the tools and knowledge they need to accomplish their financial goals and build generational financial stability. In fact, 88% of participants attending our programs achieved at least one of their financial goals. Thank you, Halle Foundation, for your belief in our participants!
YWCA programs and services are accomplished through community investment. We have several ways to get involved, there's sure to be an opportunity that works for you!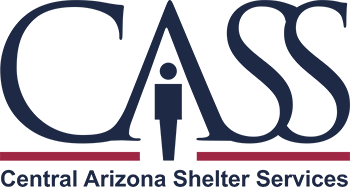 Partner Spotlight
CASS is the largest and longest serving homeless emergency shelter provider in Arizona. Both their adult and family shelters operate at full capacity 24/7, 365 days of the year. Serving the entire Phoenix metropolitan area, CASS is a regional solution to homelessness, working to fill service gaps and help thousands of people transform their lives, get a roof over their head, a job, and a chance at a new life.
YWCA Metropolitan Phoenix is proud to partner with this life changing organization to offer financial literacy courses. Residents of CASS can take part in virtual learning classes including Renting 101 and our Own It! Series. Subjects covered include understanding renter rights, budgeting, credit, banking, and savings. CASS clients who participate in our classes gain knowledge vital to dismantling barriers to financial independence. If you're interested in exploring a program partnership, please email us!
Over the next few months we'll be taking time to introduce you to our YWCA staff team. We're going to start with our Prosperity Programs team – Michelle Ramos, Sinai Penaloza-Bucio, and Elsa Gebreyohanes.
1. How long have you worked at YWCA and what do you do.
MR: I have been a part of the YWCA team since March 2020. I joined the YW team right as the world shifted into pandemic. I serve the organization as a member of the Prosperity Programs team. Our goal is to empower women by teaching them the skills needed to gain financial freedom. My job is to lead the Prosperity Team, help develop new programs based on community necessity and connect with partners so we can serve those most in need!
EG: I've worked at the YWCA for 3 years supporting the financial education programing and eventually becoming a financial coach and instructor.
SPB: I have worked for YWCA as a financial coach for 2 years. I work directly with clients and class participants to help them navigate the economic barriers and achieve their financial goals.
2. What gets you up in the morning? AKA what's your favorite part of your job?
MR: As a single mom, I once faced fears in becoming financially independent in a world that provides little to no support in this area to women in transition. Knowing that each day we are providing life changing knowledge to women in need and supporting them through the process is a huge motivator to me. Giving help to other women I once so desperately needed, drives me to expand our reach, provide new programs, and to be the guiding light that they want and need.
EG: My favorite part of my job is being able to fill in gaps of information people have about finances, mainly due to information being inaccessible. I love being able to work directly with individuals to support their financial goals.
SPB: I love meeting and talking to people. My favorite part of the job is all participants and learning about them. I love to see people achieve their goals grand or small. It can be someone getting a bank account or someone eliminating debt.
3. What's a fun fact about you?
MR: I love the outdoors! Hiking, camping, paddle boarding, and more but one of my most favorite things is off-roading! I also danced with a Polynesian group for several years.
EG: I really like to hike and some of my favorite hikes I've done is the Grand Canyon and Zion National Park.
SPB: I have a tea hobby! I love tea very much and brew different blends every day. 8 years ago, I learned traditional Japanese tea ceremony and this past year I've learned traditional Chinese tea brewing. I own 8 tea pots and have an entire cabinet of different types of tea.
4. What are you most looking forward to this upcoming year?
MR: I see the organization growing and changing. Better serving the needs of our community. I am proud to be a piece of this change and growth and am excited to see where this dynamic team take YWCA in the next year.
EG: I'm most looking forward to meeting new clients and continuing to see current clients get closer to their goals!
SPB: I am excited to make our class more accessible to public! I understand class times can be difficult for many and so I am excited that we are working to making an option where you'll be able to gain the information on demand.
5. What else do you want people to know?
MR: As a single mom, I have walked the same path as many of our clients. It's that path and life growth that motivates me to help make change for other women. Standing on my own and having worked hard to gain my financial independence is something I would love to see for each and everyone!
EG: I want people to know that it is ok not to have it all figured out or not to know everything. So much of what we teach is new to many of us by design. Do not worry about it, instead always feel welcome to learn!
SPB: That we are an available resource for any range of financial questions: banking, debt management, credit management, etc. We try to make a path to financial answers whether it is through us or through community resources. We want to be a resource that the community can come to.
Impact Circle Subscription Givers
We can't shut down discrimination in spurts. Together we must act consistently, continuously, and consciously to confront the issue. Join a special community of Impact Circle Subscription Givers who are committed to dignity and justice for our community with a monthly donation. Be a Changemaker and support this important work today.
Own It! Series I
Every Wednesday in August starting on 8/4 @ 5:00pm
Own It! is four-week program aimed at providing participants with the confidence and support to become financially stable and independent. Own It! Series I focuses on introductory financial topics, including SMART goals, expense tracking, increasing savings, and reducing debt.
Know Your Worth – Closing the Wage Gap
Thursday, August 19th @ 5:30pm
Women in the US only make 79 cents for each dollar that a white man makes. Our Know Your Worth series provides women the skills and knowledge to advocate for themselves during wage negotiations.
Understanding AZ's Unemployment Benefits
Tuesday, August 24th @ 5:00pm
Navigating the rules and guidelines of unemployment insurance and understanding how it can impact you can be overwhelming. This two-hour workshop will provide information about unemployment benefits in Arizona during this ever-changing economic environment.
A great big THANK YOU to the community champions below for their support of our Prosperity Programs. Their investment allows us to ensure that our participants get the knowledge and support they need to achieve their financial goals! Click here to learn more about our investors.