Tribute to Legacy Leadership Honorees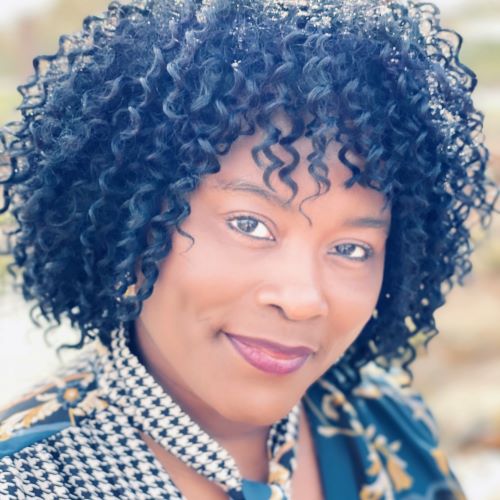 Tina Brown
Racial Justice Honoree, 2012
Q: You – Tell us about your background.
A: I have more than twenty years of experience in outreach, focusing on access to preventative health programs and working with diverse populations in both rural and urban communities.
 
The foundation of my career began after graduating from Scottsdale Leadership, 2001. This experience gave me a cornerstone for volunteerism, helped me find my purpose, passion and prepared me to be a community leader and advocate through my work. My first position was the African American Outreach Manager at Planned Parenthood AZ. My task was to raise awareness and educate about reproductive and sexual health within the Black community. It was challenging, yet rewarding and it made me into the leader I am today.
 
Later, I would become a tireless breast cancer advocate, after a close friend was diagnosed with the disease. It was and still is my highest priority to educate about self – exams and promote the importance of annual mammograms specifically women of color.
 
Today, I work for Arizona Complete Health as a Community Advocate. In my role, I build and maintain relationships with stakeholders; partner with health center and organizations to create health initiatives around diabetes, heart and mental health. In addition, to coordinating and managing the mobile health screening program.
 
Q: Wisdom – Lessons learned during your journey?
A: Serve with Integrity, be consistent, and resourceful.  Listen to learn about other cultures and how to communicate with them. Effective leadership is about relationships because they are important for collaborations and partnerships when you want to make the greatest impact.
 
Q: Calling – Why do you do what you do?
A: I believe wholeheartedly that I am living a purposeful life, and if I can help somebody by being a mentor, volunteering my time, sharing resources, than my life shall not be in vein.
 
Q: Advice – What would you tell your 10-year-old self?
A: When I was ten years old, I was singing in a hair brush, it was my dream to use my voice as an instrument to entertain others. I would say, Tina you can also you use your voice as an advocate to create change in policy, access to care, connections to resources, support and protect rights, bring people together, motivate involvement and help improve the lives of others and the communities we serve.
 
Q: What's one leadership lesson you've learned in your career?
A: Attitude Is Everything…
 
Q: What do you love about your job?
A: That I have the freedom to be my authentic self. I absolutely love helping others. I love that I am valued and respected as an employee and leader. I love traveling across the state to provide resources that help eliminate barriers to make a positive difference in the lives of others. I also love the challenge with coordinating events and that every day is different.
 
Q: What/who inspires or influenced you?
A: Everyone has a story. Sharing stories is the most innovative way to connect and understand someone's life about who they are. Everyone is struggling with something, what's inspiring is how they made it through and they share to help others.
 
Q: What was a pivotal moment in your career?
A: I was diagnosed with Multiple Sclerosis (MS) ten years ago. It's is a devastating disease that affects the central nervous system. Numb with fear of the unknown of losing my ability to continue to work, I thought my life was over including my career. I struggled and suffered alone in silence for three years. After that, I discovered that sharing my story is powerful and helpful to others that are also affected by this disease. Self-advocacy, my personal mission in the fight against MS as a warrior, and disability advocate.
 
It's a beautiful thing when God uses you to make a difference in the lives of others.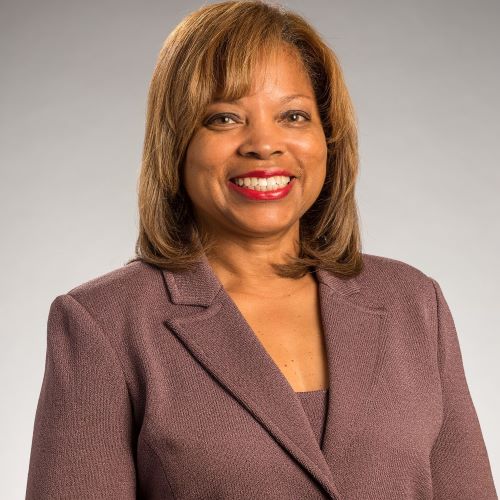 Diana Gregory
Advocacy Honoree, 2017
Q: You – Tell us about your background.
A: I was born and raised in St. Louis, MO. I grew up in the Pruitt-Igoe housing projects, "a project that was plagued with drugs, crime and much more." I graduated as valedictorian of my high school class and received a full scholarship to and graduated from Boston University. Being the oldest of 6 children, (4 sisters and 1 brother) I was a role model for my siblings. My parents were married for 40 years until my mother passed at age 59 due to breast cancer. My mother's death was the biggest tragedy I have encountered in my life. My work with seniors is how I continue to honor my mother.
 
Several people have been influencers in my life. First, my parents taught me to walk in love and have faith in God. Their beliefs helped shape my character. As a child, my parents made sure the family had what they needed, not always what they wanted. 
 
My second influencer was my high school counselor, Mr. Richardson, who influenced me to attend Boston University. He stated that choosing and attending the right college or university and doing well would open many doors. Third, my uncle, the late Dick Gregory, also had a big influence on my life. He spoke at my high school graduation and provided support and guidance throughout my life – high school, college and up until his passing.
 
Q: Wisdom – Lessons learned during your journey?
A: Be authentic (Be your best self). Focus on the now so you set yourself up for success later. Work hard, do well in school. Decisions you make now will impact you for the rest of your life. Always give your best effort. When completing a project, ask the question, "Is this my best effort?" If not, put in more time or ask for help to make it better. Be grateful. Remember the source of your blessings. Seek out a mentor. It will make traveling the journey easier. In a world where you can be whatever you want to be, Be Kind.

Q: Calling – Why do you do what you do?
A: Throughout my life, my biggest joy came from helping others. I tutored students in math when I was in the 8th grade. But my real passion for wanting to work with seniors began when I was 8 years old. I recall the hot July afternoon when I was playing outside and noticed my 85-year-old neighbor, Ms. Fannie, struggling with groceries. When none of my playmates so much as flinched, I leapt to Ms. Fannie's assistance, helping her carry her shopping bags up eight flights of stairs to her apartment. The elevator was broken. In that moment I realized how marginalized seniors felt and vowed to continue helping them.
 
Decades later, in 2009, I made good on my promise. After retiring from a career as a 30-year successful sales and marketing executive, I established Diana Gregory Outreach Services, a nonprofit that helps seniors eat healthy with cooking classes and a mobile farmers market, Gregory's Fresh Market, which brings produce directly to residents at senior-living facilities. Today, the organization delivers fresh fruits and vegetables to more than 8,000 seniors and veterans each year.  

Q: Advice – What would you tell your 10-year-old self?
A: Be confident. Develop a tough skin so your feelings are not easily hurt. Do not take things personally. Learn how to play an instrument. It strengthens your memory power.
Do not worry as much. Everything will work out. Aim for the stars and if you fail, you can still land on the moon. (Set high goals).