Systems Change Initiative | Mental Health in LGBTQ+ Communities
The YWCA Metropolitan Phoenix's Systems Change Initiative is committed to enhancing the well-being of communities in the Northwest Valley. Our current focus is on mental health post-COVID-19, delving into the intersection of racial, gender, and economic inequalities within communities as informed by an understanding of structural racism at the heart of the YWCA Race Equity Theory of Change (RETOC) Model.[1] Since the outset, our team has been devoted to examining the impact of gender injustice on mental health in the aftermath of the pandemic. This exploration extends to understanding how it affects the well-being of individuals with diverse gender identities and expressions, including those in Lesbian, Gay, Bisexual, Transgender, and Questioning and Queer (LGBTQIA2S+) communities.
The Northwest Valley region is quickly becoming a hub for LGBTQIA2S+-friendly discussions. In particular, larger cities in the region such as Glendale are at the forefront of welcoming gender-diverse individuals of all ages – from youth to seniors – and embracing their identity and expression in everyday life.[2] The Systems Change Initiative contributes to these efforts by participating in events and partnering with organizations that also forward gender justice for LGBTQIA2S+ communities in Arizona.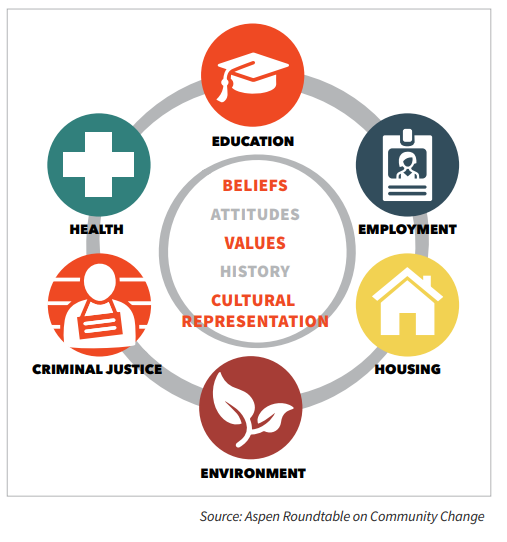 In October, the team spoke at the 2023 Let's Get Better Together Conference (see Figure 1), a gathering focused on a quality look at LGBTQIA2S+ health equity. The Systems Change Initiative team presented on post-COVID race and gender equity in mental health through a "systems change" approach, bringing together community members, support relationships, and professionals in conversations on how to promote improvement in access to care. The team delved into LGBTQIA2S+ young people's mental health post-pandemic, sharing insights from the RETOC process, as well as learning and discussing strategies to address barriers like unjust policies, stigma, access to care via technology and discrimination hindering access to essential mental health support. Each year, the Let's Get Better Together Conference catalyzes connection and dialogue on gender-related challenges facing community members in the Northwest Valley region and the greater state of Arizona.
Gender-related challenges in the U.S. Southwest primarily revolve around the harmful consequences of misgendering and discrimination in everyday experiences.[3] In Arizona, the 286,000 LGBTQIA2S+ community members, especially unhoused youth, grapple with issues such as the "threat of harassment and violence, housing rejection, and higher rental charges."[4] Additionally, Arizona residents with diverse gender identities and expressions are troubled by policies and proposed laws restricting self-expression.
YWCA Metropolitan Phoenix's Systems Change Initiative will continue to amplify voices, highlight disparities across the elements of a healthy community, and seek workable solutions to improve post-COVID mental health among LGBTQ community members. In fact, addressing gender challenges is critical to promoting mental well-being and improving living conditions in the Northwest Valley for all communities. If you are interested in joining us on this journey, please let us know.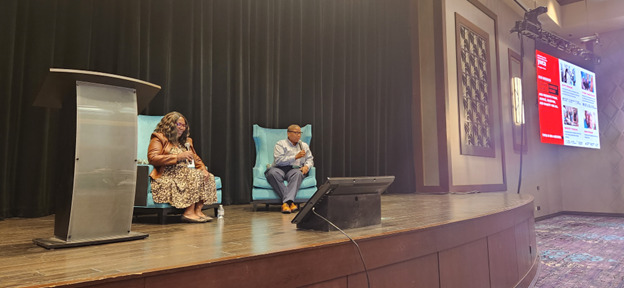 Figure 1: Through the efforts and invitation of Donna McHenry, the Systems Change Initiative presented at the 2023 Let's Get Better Together Conference. This is a picture of the team during the presentation.
---
[1] https://ywcaspokane.org/wp-content/uploads/2018/02/RacialJusticeManual_v6LoRes.pdf
[2] https://www.azcentral.com/story/news/local/phoenix/2017/10/20/these-arizona-cities-got-perfect-scores-lgbt-equality/773904001/; https://www.hrc.org/resources/mei-2023-see-your-cities-scores?_ga=2.108696130.1177950866.1700078043-1615747165.1700078043
[3] Misgendering, whether intentional or unintentional, is a hurtful and invalidating practice. It involves referring to someone using language that doesn't align with their gender identity, such as incorrect pronouns, titles, or terms. Misgendering poses significant harm to diverse gender communities in Arizona.
[4] https://www.pbs.org/wnet/peril-and-promise/2023/02/extreme-heat-disproportionately-impacts-lgbtqia-communities-say-experts/; https://www.thetrevorproject.org/research-briefs/lgbtq-youth-in-the-south-dec-2021/; https://www.lgbtmap.org/equality-maps/profile_state/AZ