Winner of the: Advocacy Award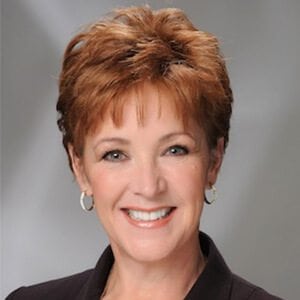 Susan Berman is the President and Chief Executive Officer of Fresh Start Women's Foundation. Susan graduated from Arizona State University with a Bachelor's degree in Psychology and graduated from the University of Phoenix with a Master's degree in Counseling. Susan pursued her college education while raising her three children as a single parent. She has over 20 years experience in social services programs, management, and program design and development. Susan is a member of the American Counseling Association (ACA) and the National Career Counseling association (NECA) and is a Nationally Certified Counselor (NCC) through the American Counseling Association. In 2105, Susan was awarded the NFL Players' Wives Woman of Distinction Award.
Susan's passion and life mission to help other women grow, set boundaries, enjoy self-esteem
and develop a strong sense of self and purpose was set into motion because of her experience overcoming challenges. Susan's skills at creative program design and collaborative approaches have resulted in significant changes in the delivery model at Fresh Start that assists the clients navigate the services efficiently and optimally to ensure her ultimate success in reaching her goals and finding self-sufficiency. Among programs she created are the powerful On-the-Job Training program, Girls Thriving program, the Jump Start and Kick Start programs, Family programming, Resource and Referral, the Annual Women's Conference to name a few. Under guidance the Fresh Start Center is now open six days per week and is serving over 5,000 women each year. She negotiated an agreement with Goodwill, they provide Fresh Start with 3 full time staff to operate the computer lab and they provide space to Fresh Start in the East Valley to provide services, all free of charge. Fresh Start moved from a two star program in Charity Navigator to a four star charity…a significant increase in community confidence. Fresh Start also began a $2 million dollar endowment as a result of donor confidence and financial transparency and efficiency.
Prior to leading Fresh Start, Susan was the Director of Programs at Childhelp, a National non-profit that is into its 53rd year of operation. Her role was to make significant contributions to six varied and multi-faceted programs and create and implement significant staff development by increasing quality, effectiveness, and program outcomes across the board. One major program Susan had oversight and direct operational duties were the Childhelp National Child Abuse Hotline. Operating 24/7 with 36 qualified professional counselors, Susan's responsibility was to continually improve quality of service delivery and continually engage in marketing and media exposure on behalf of the hotline.
Prior to 2007, Susan led the Workforce Development Program throughout Maricopa County for 10+ years operating a staff of over 70 professionals and providing job readiness, career development, and job placement services to citizens of the entire County. One of the significant contributions Susan brought to Workforce Development was the collaborative environment she helped create among the 16 Counties and the State that elevated all of the services and leveraged numerous resources to the benefit of each County's citizens. Susan also wrote and published case management and case note curriculum that was adopted by Rutgers's University, John J Heldrich Center on Workforce Development. As a result of the curriculum, she was able to provide the training to over 300 professional staff throughout Arizona. In addition to this she wrote numerous grants for federal and local funds and was awarded over $12 million dollars in federal funds over a five year span.
Previously Susan operated a private counseling practice that focused primarily on women and familial issues. Susan's focus is to assist individuals to learn to have a positive and nurturing relationship with self in order to affect parenting and other significant relationships. Her goal is to help her clients identify ways to cope and grow, and to find empowerment and confidence. She believes that we all have the right to become the very best we can – and that we often need a helping hand to get there. Under Susan's leadership, Fresh Start continues to make a significant impact in thousands of women's lives each year. Susan considers it a blessing and a privilege to participate in the process of helping women achieve their dreams. Susan's story is a true full circle journey.