YWCA to Announce Big Partnership at September YOU∙nity Learning Circle




Be Sure to Join Us
As Arizona becomes the next tech hub, our STEAM (science, technology, engineering, arts, mathematics) professionals do not reflect the state's diverse workforce. To support this economic growth, Arizona needs to address this racial gap while developing our next generation of STEAM innovators. In partnership with Intel, YWCA has created the Equity in STEAM Initiative to advance women and people of color across STEAM careers, to improve representation across the sector and the state of Arizona.
At YWCA Metropolitan Phoenix, we're building just, equitable Arizona communities that embrace and celebrate each person's inherent value. That's why YWCA is collaborating with communities who are seeking justice, working in partnership to build a more free, more peaceful world. Together, we identify systemic race and gender discrimination – and dismantle it.
At our September YOU∙nity Learning Circle, on September 23 at 12pm-1pm we will be hosting a conversation with professionals in STEAM careers who are passionate like we are about eliminating the race and gender gap across the sector. We will also be making a big announcement about our Intel partnership – you aren't going to want to miss it!
This FREE virtual storytelling event is open for registration; join us today!
YWCA and VSUW Team Up to Support Older Adults
YWCA Metropolitan Phoenix has teamed up with Valley of the Sun United Way (VSUW) to tackle food insecurity within our Senior population. VSUW's Senior Connect Meal Program is part of a larger effort called Mighty Change 2026, a five-year strategy that includes the goal of increasing access to nutritious food for everyone in our community.
VSUW will provide YWCA with 150 meal boxes (each box holds 6 frozen meals) two or more times a month to be distributed among our Glendale senior meals clients. Ruby's Diner in Anthem is working in partnership with VSUW to prepare and distribute the meals to community organizations.

Intern Spotlight
I'm Olivia Bartholomaei and just graduated this May from ASU! I majored in Justice Studies with a minor in History. As the Impact Evaluation Intern at YWCA, I am working to make sure our programs address the needs of our community and that our program participants have a way to voice their opinions within the larger organization by evaluating how YWCA impacts the lives of people we serve. Currently, I've been developing surveys for participants in our programs, and it has been really incredible to be able to read the responses and see that YWCA is really is helping eliminate inequity within our own community.

A few things I'm looking forward to in my personal life is I love to go camping and hiking! I am ready for fall weather so it's not as hot outside! I have tickets to some concerts in the next few months (first time in a loooong time) so I am hoping the world will be safe enough to go to them! I think community connection is so powerful! Taking care of each other is really important to the life of a community or neighborhood.
Donor Spotlight
Thunderbirds Charities is a nonprofit organization formed in 1986 to distribute monies raised through the Waste Management Phoenix Open golf tournament. This year, for the first time, Thunderbirds Charities has provided funding for our Prosperity Programs in addition to providing ongoing support for our Senior Programs. Thank you for your continued support of and belief in our programs and services!
For those of you who are not yet investors, we have several ways to get involved, there's sure to be an opportunity that works for you!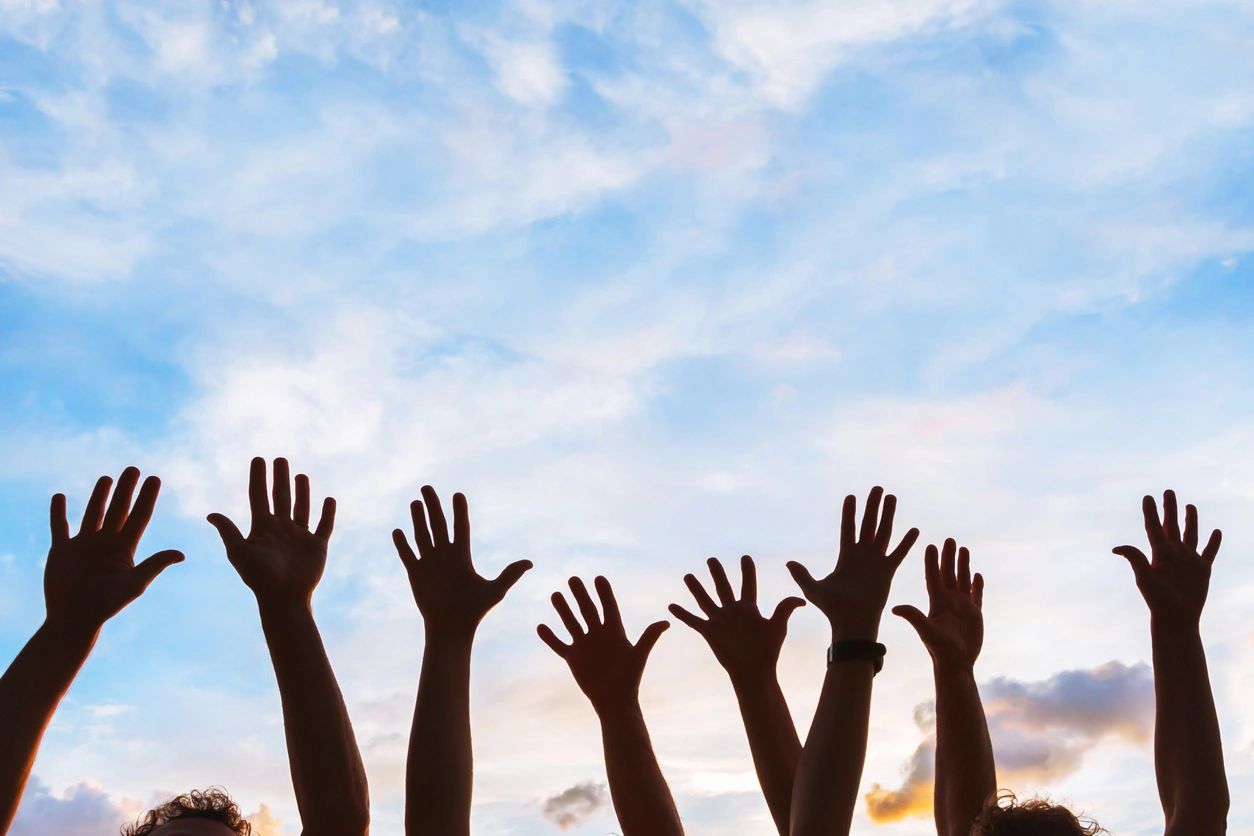 Intern Spotlight
I'm Alex Medina and I'm a senior at Arizona State University studying Journalism and Mass Communication with a minor in Justice Studies.
As the Social Media Intern for YWCA I promote and inform our followers on social media about upcoming YWCA events, educate on important issues like the gender wage gap, student loans, and other equity issues. I really enjoy being creative when creating content for posts and finding ways to inspire our followers to participate in our actions.

A fun fact about me is I'm a native to Arizona, I love to cook Mexican cuisine and one of my favorite movies is Stand and Deliver (1988).  I'm an aspiring radio/ investigate journalist and I'm really looking forward to continuing my education at ASU. I've been volunteering/ working for non-profits for 4 years, as well as participating in my extracurricular activities like National Association of Hispanic Journalists (NAHJ), ASU Sexual & Relationship Violence Prevention, and Corazon Latino.
Over the next few months we'll be taking time to introduce you to our YWCA staff team. This month we're excited to introduce you to our newest staff members – Ramiah Jackson, Community Engagement Coordinator, and Marta Werbanowska, Digital Marketing Coordinator.
1. How long have you worked at YWCA and what do you do.
RJ: I've been working with YWCA for almost 2 weeks and it's been amazing! I am the Community Engagement Coordinator which means I connect or will connect with volunteers and the community to be more engaged into eliminating racism and empowering women.
MW: This is within my first 2 weeks at YW and I serve the mission by spreaking it through digital communications. I look forward to collecting stories, sharing information about our great programs, and updating our community about the ways YWCA swerves metropolitan Phoenix.
2. What gets you up in the morning? AKA what's your favorite part of your job?
RJ: I love connecting with people! I love connecting volunteers and the community into the powerful mission of the YWCA. I like being a pathway to people to get connected into what they are passionate about.
MW: Being an agent in this important social justice work gets me up every morning!
3. What's a fun fact about you?
RJ: Fun fact about me is that I took dance classes up until I was 16 but to this day my favorite type of dance to do and watch is tap dance.
MW: I speak Polish, German, and English, and I'd love to learn Spanish.
4. What are you most looking forward to this upcoming year?
RJ: Looking forward to connecting with people and building relationships.
MW: I'm look forward to learning more about the hands-on work that YWCA does in our community. I'm sure some days will be emotionally draining, but all the strong women on our team have already inspired me, and I look forward to getting to know and working with them as I grow in my position.
5. What else do you want people to know?
RJ: I am a rare Arizona native!
MW: I'm new to Arizona, so if you have any recommendations for hikes/restaurants/museums/etc to try, find my email on our website and send the info my way! Let's create community together!
Create Change in a Woman's Life
A $25 donation supports a woman to attend a YWCA Prosperity Program course. These courses equip women with the tools they need to impact their lives, their family's lives, and the lives of women around them for the better. With a focus on economic equity, our financial education programs put women in control of their financial future.
Own It! Series I
Every Tuesday in September starting on 9/7 (TONIGHT!) @ 4:00pm
Own It! is four-week program aimed at providing participants with the confidence and support to become financially stable and independent. Own It! Series I focuses on introductory financial topics, including SMART goals, expense tracking, increasing savings, and reducing debt.
Know Your Worth – Closing the Wage Gap
Thursday, September 23rd @ 5:30pm
Women in the US only make 79 cents for each dollar that a white man makes. Our Know Your Worth series provides women the skills and knowledge to advocate for themselves during wage negotiations.
Renting 101
Thursday, September 30th @ 5:00pm
Finding and securing a home or an apartment to rent can be an overwhelming process, especially for first time renters. In Renting 101 we discuss how to avoid fraud, navigate lease agreements, your rights as a renter, and more. After attending Renting 101 you will have the knowledge and skills to confidently select a place to live and feel safe and secure about the process.
Financial Coaching

Did you know that we provide personalized and individual financial coaching to help you realize your financial dreams? Sometimes we need one on one support to help achieve our goals and we can help! Our coaches are available for one-time or ongoing support.