by: Jill Mapstead, YWCA Board Chair and World Traveler
Yup… we're one of those 'self-proclaimed' foodie families! Since the beginning of our courtship, meeting in the restaurant business in Washington, DC, Jim and I have celebrated, relaxed, wined, dined, cooked, (well, HE cooks!), socialized, and of course, traveled, for FOOD. We raised our girls with food-diversity and food introductions at every opportunity; from taking apart artichokes at age 4 to celebrating birthdays with "pretty food" dining celebrations from 12 years and up. (As a result, our oldest is now a Level 1 Sommelier and Social Media Manager for an Atlanta-based restaurant / retail wine & spirits group.)
We attend local food-fests (Go! "Devour Phoenix!") and collect menus signed by chefs, local and afar, framed and mounted in our dining room to memorialize food experiences. In more recent years Jim, as the 'family documentarian', celebrates foodie moments on social media… I know, it's overkill to shoot pics of every meal and verbally drool all over Facebook. We binge-watch Netflix's Chef's Table, Food and Chef movies, read chef biographies (Blood, Bones and Butter, is one of my current favorites!) … You get the picture? We… are… foodies!!
We love nothing more than getting to know our local restaurant and chef community and supporting their latest and greatest food concepts, bringing or referring friends to expose each to new experiences and talent. We believe that food is one of the best identifiers of a community's cultural depth and the very best way to learn about a new and 'foreign' culture, whether local or afar.
It should come as no surprise then when I say, "Will Travel for Food!"
Our kids are now grown, and we are fortunate to have the time and wherewithal to travel in our recent 'later years.' While we love our home in Phoenix, we choose to spend several weeks a year exploring the globe in search of great food and wine experiences and satisfying the wanderlust for new culture. In the past 5 years we have traveled to: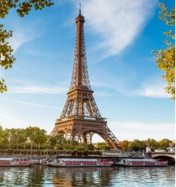 Italy (long list of locations)
France (ditto!)

Amsterdam
Greece
Croatia
Slovenia
Barcelona, San Sebastian, & Bilbao, Spain
Istanbul

London
Berlin
New York City
Chicago
Northern & Southern California
Colorado
Atlanta
… all in search of that perfectly delectable food-wine experience.
Travel is a passion, and Food is the compass that takes us there!
As we plan for each year's trip, we use "San Pelligrino Acqua Panna 100 Best Restaurants list" as a 'compass' for dining, having now visited and dined at 13 of the top 100 restaurants. (https://www.theworlds50best.com/partners/spellegrino-acqua-panna)
Of course, we target those extra special "Michelin Star" restaurants, and pepper the rest with "local to the country" dining spots and street food. (Our framed memento menus are all and mostly 3-star Michelin spots.)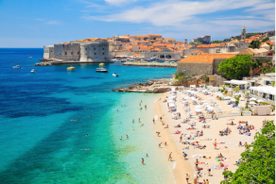 As we travel and explore the designated locations driven to by "Food," we also dive deeply into the countries and communities we are visiting; history, art, culture, dance, music, theatre, antiquities, museums, and experience the wonder that life-long learning through travel brings. After all is said and done, travel is our passion!
We check locations off the bucket list, but it seems that for each one visited, there are at least 3-5 added! It's a beautiful Pandora's Box to open, and clearly, we have only begun to explore our planet and all each of the nations and locations have to offer.
As Board Chair for the YWCA, it has become even more clear to me that the more we know about our 'global families' the better we are able to serve our own country and local communities upon return. I believe this is one very powerful "access" for understanding, for compassion, for connection and for healing… the elimination of the ignorance and fear that comes from the 'unknown.' Your very outlook on people is transformed through travel and food-experiences. How is it possible to hate or disparage a group of humanity when you've broken bread, experienced their homes, and conversed over food and wine? We are all simply human beings after all, with passions and interests and knowledge and experiences diversely expressed. This does not mean "evil" or "wrong," and when you share and listen with an authentic ear, participating in the conversations over food and wine and exploration, your interest is rewarded with understanding.

Join the YWCA's Legacy Giving Circle for Travel for All Ages and have the opportunity to plan your own trip and find a passion that can be your compass to exploration. Learn how to build your next trip, and we hope we'll encounter YOU on the road or better yet, over food and wine!