March for Meals Celebrates Senior Nutrition Programs
by Kathy Saunders, YWCA Senior Center Director
The March for Meals campaign is a time to shine the light on Senior Hunger and why it is vital that we continue to support and sustain these programs. I am saddened by the fact that too many seniors are still going hungry.  AARP reports, "More than 10 million older adults are at risk of hunger every day. Older adults who are food insecure are 50 percent more likely to have diabetes and 60 percent more likely to have congestive heart failure. Research shows that food insecurity costs older adults in the U.S. an estimated $130 billion annually in additional health care expenses. So, senior hunger is not just an individual issue — it is an issue that has implications for families, communities and society."
Senior Hunger is not just an economic issue. It is also a problem of access and care. Many seniors who can afford to purchase their own food, lack the mobility to get and prepare their own meals and do not have other support systems to help them.  It often forces low-income older adults to choose between food and medical care, and it is expensive to their families, who frequently provide unpaid care. When seniors struggle to meet their basic needs, they are at greater risk of being affected by preventable or treatable health conditions, such as diabetes, congestive heart failure, heart attack, and depression.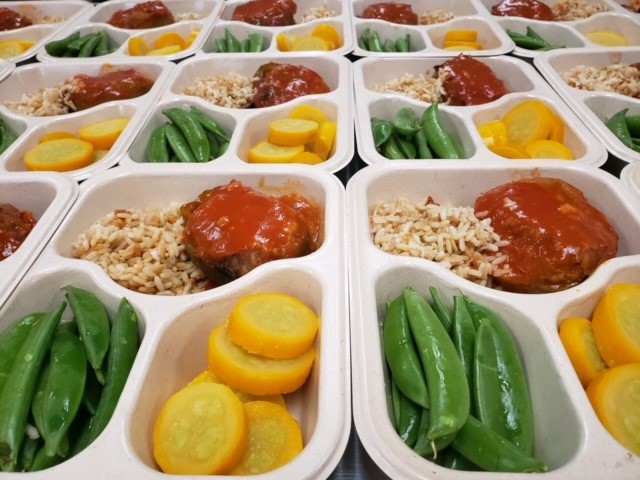 Every day we get up and do the work of feeding seniors for these reasons and so much more. I am inspired by the stories and testimonials we receive from our clients reporting that the Home Delivered Meals they receive not only provides nutrition to sustain them, but they appreciate the warm greeting and smiles from their drivers. The simple fact of having a human connection with a YWCA Meals on Wheels driver each day is often the very thing that keeps them in their home.
I believe I am called to do this work, as this is my passion. The impact of providing a nutritious meal and a warm greeting is immeasurable. It really is "more than a meal". We have seen how these programs change the lives of our most vulnerable adults for the better, and truly is helping to make the world a better place. Help me combat senior hunger while allowing them the dignity to remain in their own homes awhile longer.
YWCA Metropolitan is proud of our partnership with Meals on Wheels to deliver nutritious meals and provide companionship to seniors. By delivering a nutritious meal, friendly visit, and safety check our program combats three of aging's most harmful threats: inadequate nutrition, isolation, and declining quality of life. YWCA Metropolitan Phoenix is the only Meals on Wheels program that serves Glendale. For more information on our program, call 623.931.7436.
Statements on this blog reflect the author's personal opinions and do not necessarily reflect the views or policies of YWCA Metropolitan Phoenix or YWCA USA. Blog entries are meant to spark individual reflection and community conversations on issues of racial justice and gender equality.