SUPPORT A SENIOR
Now in partnership with Fry's Food Stores, Bundles of Love bring immense joy to the homebound older adults we serve. Host a drive or stock up on items at Fry's! All we ask is that donated items be new, unwrapped, and delivered to our location in Glendale.
For more than 109 years, YWCA programs and services have helped our community's vulnerable populations. Our Senior Center programs, in particular, support empowerment and dignity for our older adults through much more than a meal. Many are isolated and have no family or support system. Our programs provide a lifeline allowing this community to age in place.
We have made it easy to give with a shopping list from Fry's or Sponsor a Senior and make a donation.
Ways to Shop

FREE Pickup
Let Fry's shop for you! Order online, choose a pickup time, and Fry's will pack your items into your vehicle for you. Pickup is FREE on orders of $35 or more.

Delivery
Select delivery as your preferred shopping method. At checkout, you will choose a day, time, and delivery provider for your order. A personal shopper will pick your items and bring your groceries to your door.

Ship
Have your items shipped to us or to you! Order online for dry good, pantry staples, and bulk groceries shipped. Shipping is FREE on orders of $35 or more. To ship to us, please use our address 8561 N 61st Ave. Glendale, AZ 85302.

In-Store
Use the FREE mobile app to add items to your shopping list and clip money-saving coupons. Then use Kroger Pay to check out with a single swipe. We'll be waiting here at our center for your donated items!

Before you go shopping, be sure you have designated YWCA Metropolitan Phoenix through Fry's Community Rewards program! Through this program, when you make a qualifying purchase through Fry's Food Stores, they will make a donation to YWCA!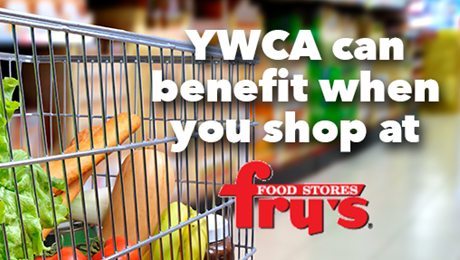 Fry's Community Rewards® makes supporting YWCA Metropolitan Phoenix easy…all you have to do is shop at Fry's Food Stores and swipe your V.I.P. Card!
Sign up Today! To designate YWCA Metropolitan Phoenix through the Fry's Community Rewards Program, follow these 3 Easy Steps:
Enroll Now/Create an Account
In the Find Your Organization search box, enter YWCA Metropolitan Phoenix (Organization Number: GT967) and click Enroll.
Household Items (new items only)
Food
Entertainment (new items only)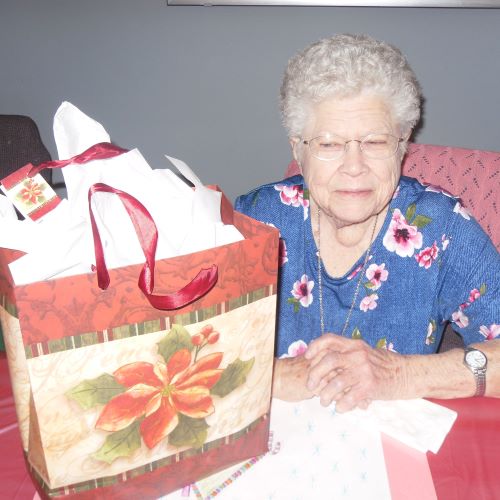 "Three years ago, a chance visit to the YWCA Senior Center opened a new world for me. With no family or close friends in Arizona, I felt isolated and depressed. What struck me upon my arrival was the warm welcome I received and the joie de vivre I was missing. I felt this was the lifeline I needed."