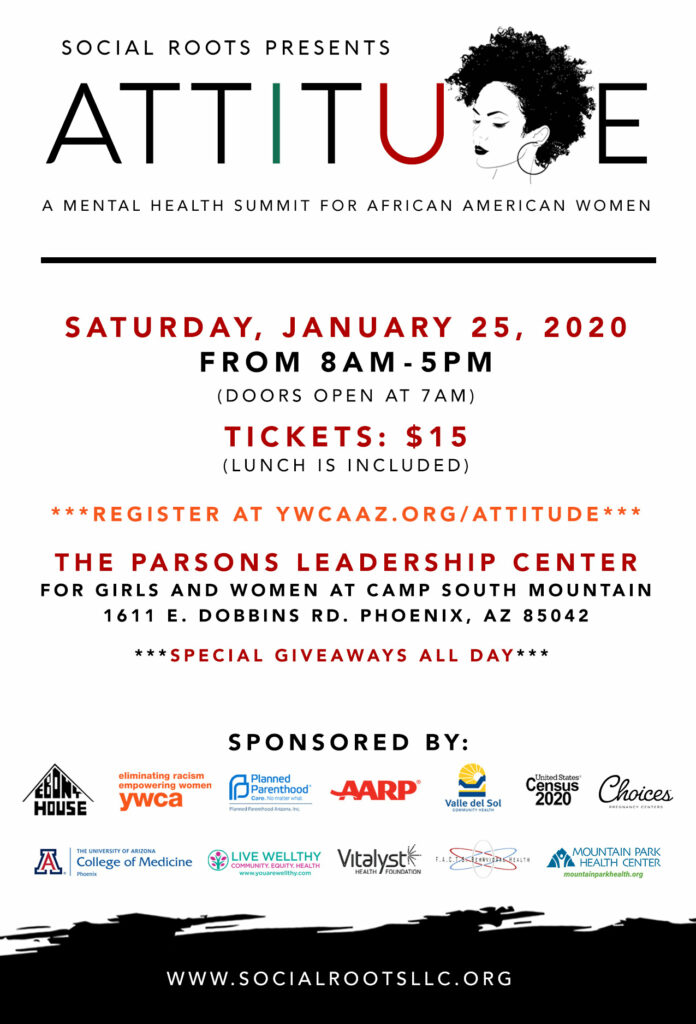 ATTITUDE – A Mental Health Summit for African American Women
Created by and for the African American community, Social Roots aims to challenge the ATTITUDE we as African American people have in our community surrounding mental and behavioral health. ATTITUDE provides a safe space to learn, engage, and explore mental health concerns with African American women professionals. ATTITUDE topics include postpartum depression, suicide prevention, diagnosis in children, mindfulness meditation, workplace stress and burnout, psychotropic medication, and much more! Participants will have the opportunity to get tested for HIV and hear from distinguished medical and behavioral health professionals! Participants will also have the opportunity to win amazing giveaways! Doors open at 7:00 AM for those who wish to participate in our early morning yoga session.
Seating is LIMITED so secure your seat, come casual and comfortable, and be prepared to change your ATTITUDE!