YOU·Nity Learning Circles

Within a shared safe space, we intend that these learning circles will lift up voices across our state to raise consciousness and understanding and move us toward a more just and equitable society.
Our YOU·nity Learning Circles aim to raise awareness of how racism impacts issues that impact Arizonans.
Each quarter we convene a group of folks, who are concerned about injustice, to engage in conversation and learning around systemic racism. One quarter we may facilitate a book club, the next may be a film or speaker series then perhaps a Theater of the Oppressed experience. The intention of these learning circles is clear – by bringing together the wisdom of the group we all learn to combat oppression together. These learning circles are designed for anyone who is committed advancing their anti-racist journey.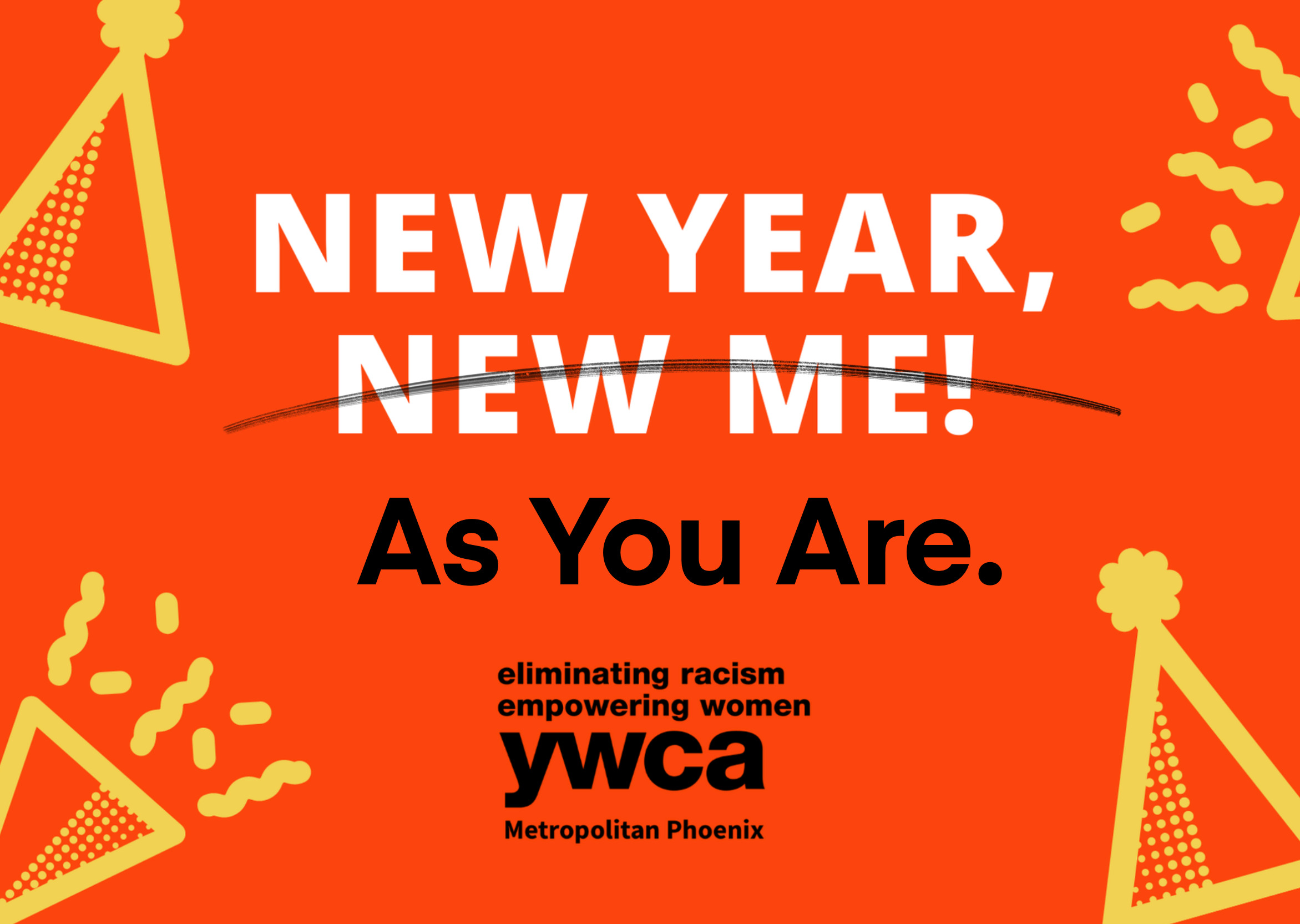 New Year, As You Are
Each January our social feeds and news stories turn to mentions of New Year, New You and all the associated clichés. Those classic self-help clichés often ignore racial and social disparities – let's rework them to empower you to approach 2021 so you can move through the year with intentionality. In January, through our blog and on our social media channels, we rewrite some of these clichés to use our own stories in celebrating diversity in the lived experiences of women and people of color.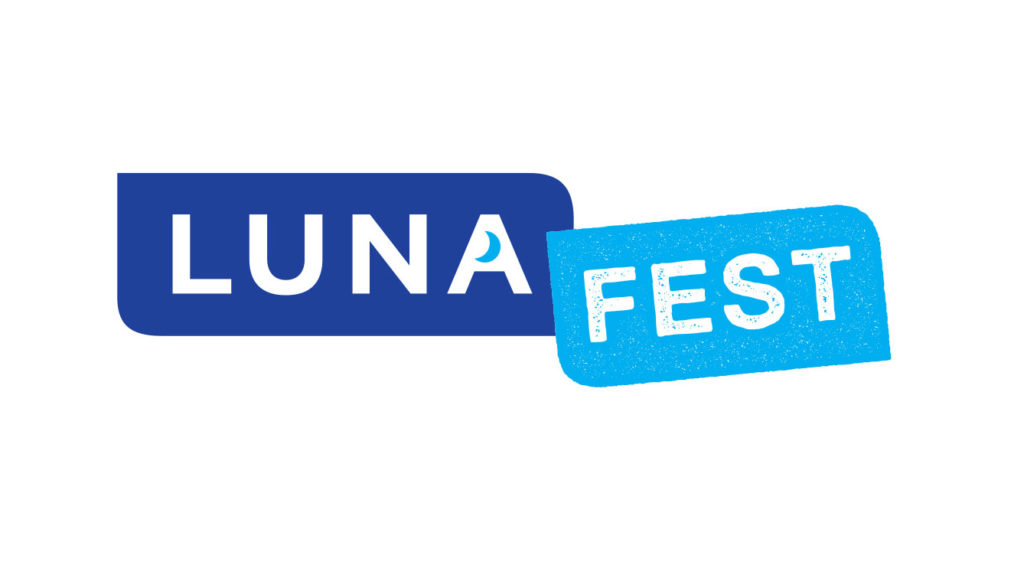 LUNAFEST
Join our sisters at Soroptimist International of Phoenix as they present LUNAFEST – a virtual film festival of short, independent films by and about women.  Phoenix's first prime time anchorwoman, Mary Jo West, and Phoenix Film Critics Society President and RightThisMinute Reporter, Gayle Bass, bring their passion and talents to LUNAFEST as this year's co-emcees for the online event.
Vision & Sound: An African American Experience
Norma and Michael Cunningham have created an educational experience and environment that broadens the understanding and appreciation of African American Art, Music, and Literary works to multi-generational and multi-cultural audiences. This year's Vision & Sound was a virtual exhibition experience throughout the month of February.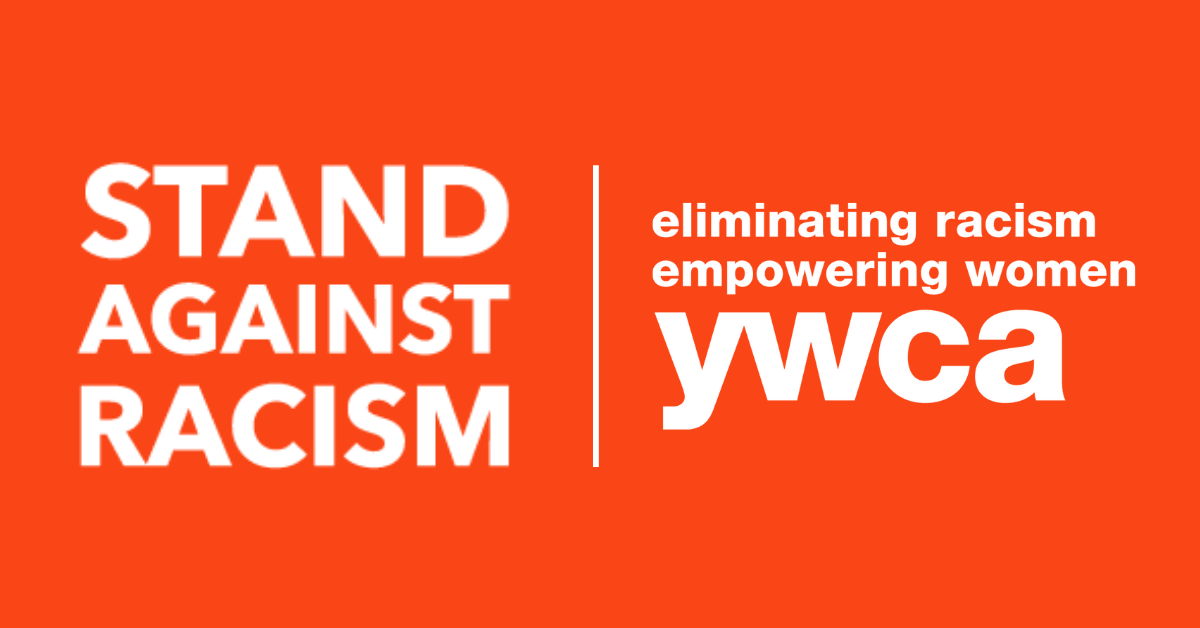 Stand Against Racism
Our 15th annual Stand Against Racism will take place on April 22nd. 

Learn more and RSVP.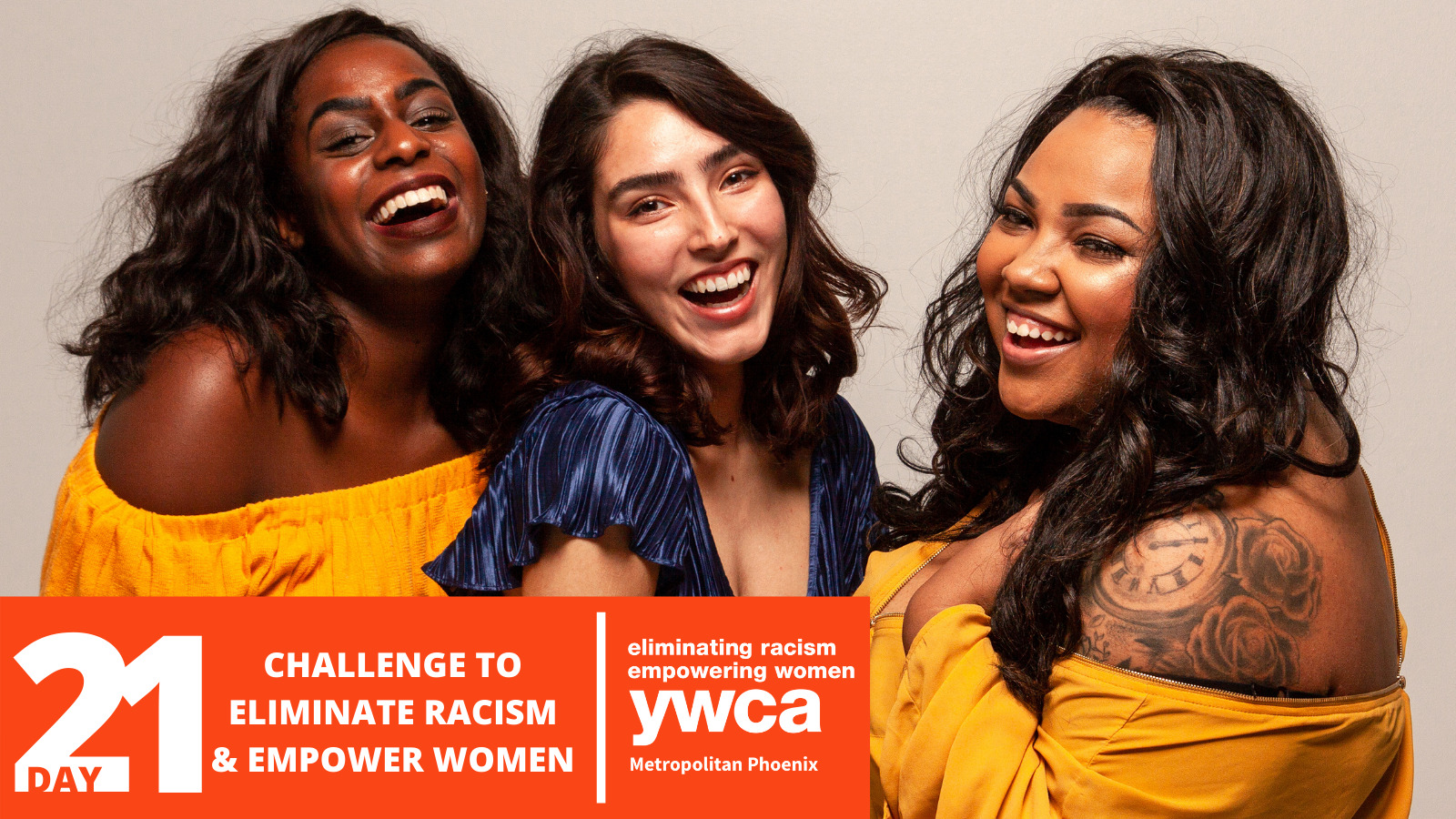 21 Day Challenge
Intended for people who are at any point on their own racial justice journey, our next 21-Day Challenge begins Monday, May 3rd.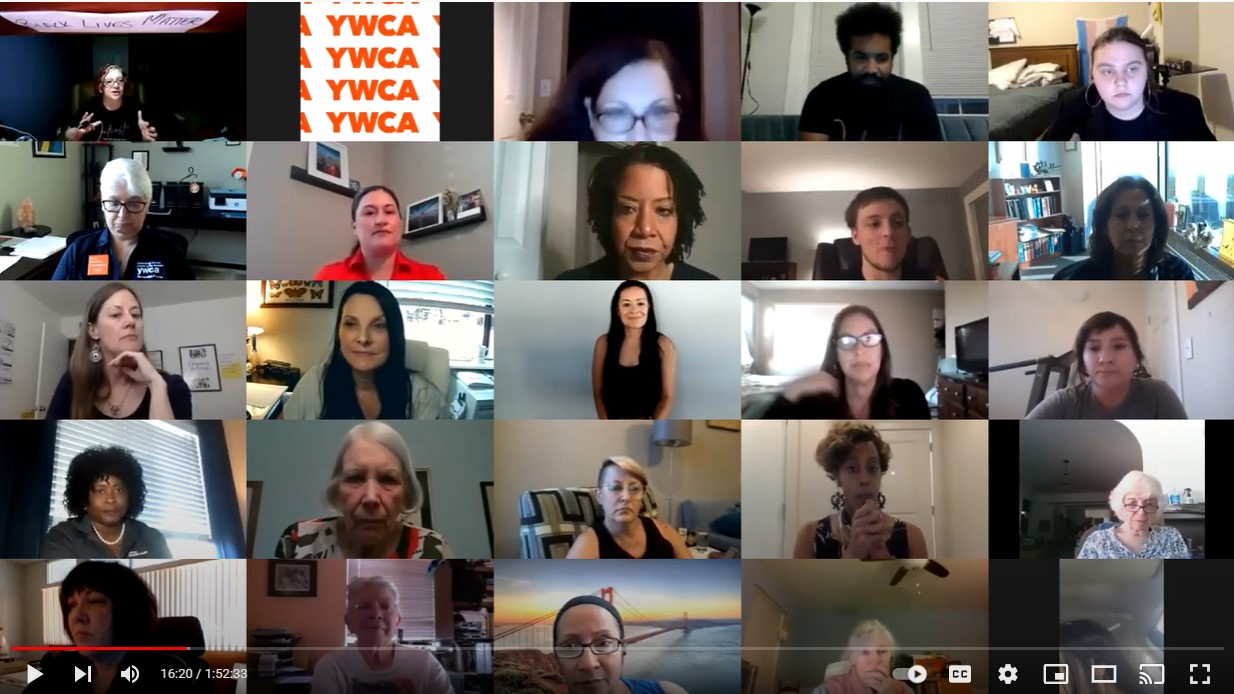 Theater of the Oppressed
As part of our ongoing conversation to address Racism as a Public Health Crisis, we invited the community to join our Theater of the Oppressed performance. In this interactive and participatory experience, performers and audience collectively examined systems of oppression that keep women and people of color marginalized.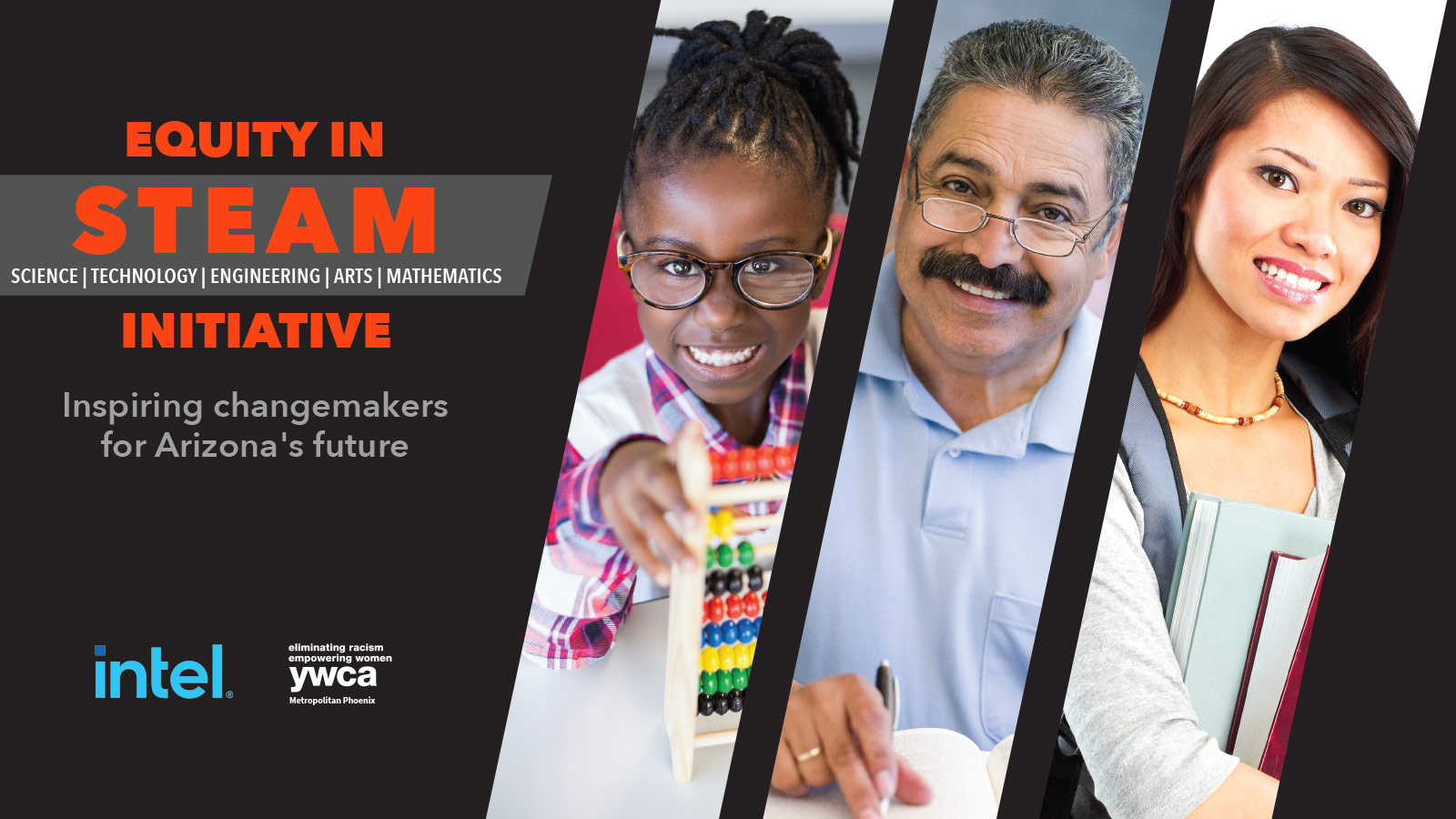 Equity in STEAM Initiative
In partnership with Intel Arizona, YWCA is leading a new Equity in STEAM initiative to advance women and people of color across STEAM (science, technology, engineering, arts, mathematics) careers, to improve representation across the sector and the state of Arizona.

Nonprofits, public schools, and charter schools across Arizona can apply for the funding opportunity and participate in a YWCA learning community.
Week Without Violence
Each October we join our global sisterhood in uniting our voices to call for an end to violence against women and girls. This year, our Week Without Violence Campaign centers around a new theme: Beyond Resilience: From Surviving to Thriving.
Anti-Racist Consumerism
Diversity, equity, and inclusion consultant, Melia Dunn, discusses practices to be better consumers in this virtual learning circle. Her conversation helps us frame how to shop, give, and donate at year-end, allowing us to put our dollars where our hearts are. Watch now and use this worksheet to help you plan your year-end spending.