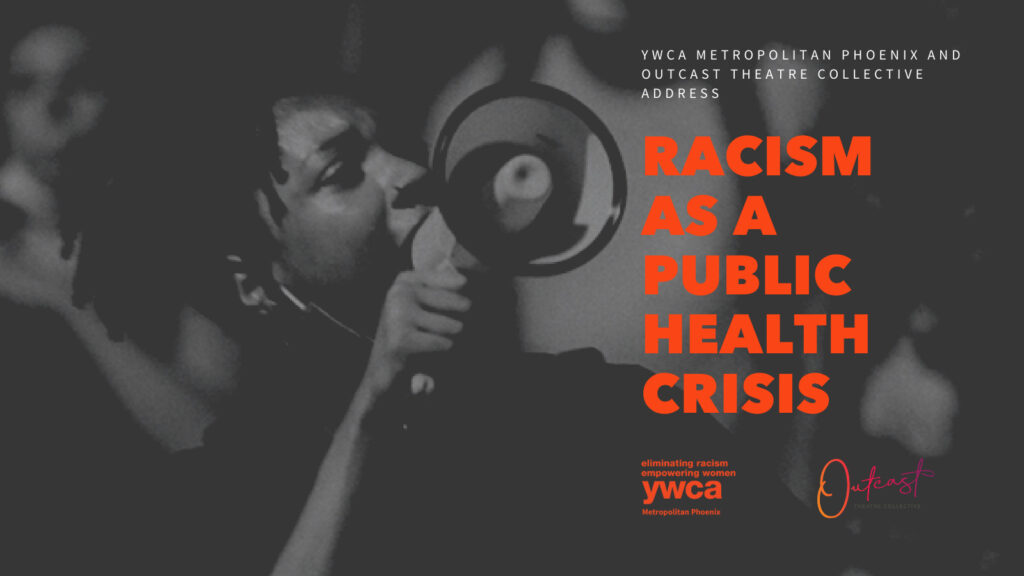 RSVP Today!
Theater of the Oppressed Final Performance
Thursday, May 20, 2021
5:00pm – 7:00pm
You're invited to join our ongoing conversation addressing Racism as a Public Health Crisis.
In this interactive and participatory Theatre of the Oppressed experience, performers and audience will collectively examine systems of oppression that keep women and people of color marginalized.
In carrying out its mission, YWCA Metropolitan Phoenix develops prosperity courses, community gatherings, racial justice learning circles and public events that support you, and others across the Valley, in becoming the informed and engaged citizens and/or social justice advocates you want to be.
By sharing your personal demographic information, you help YWCA to tailor and customize its programming, therefore fueling the movement to eliminate racism and empower women. Thank you for trusting YWCA as a partner and champion in this work.