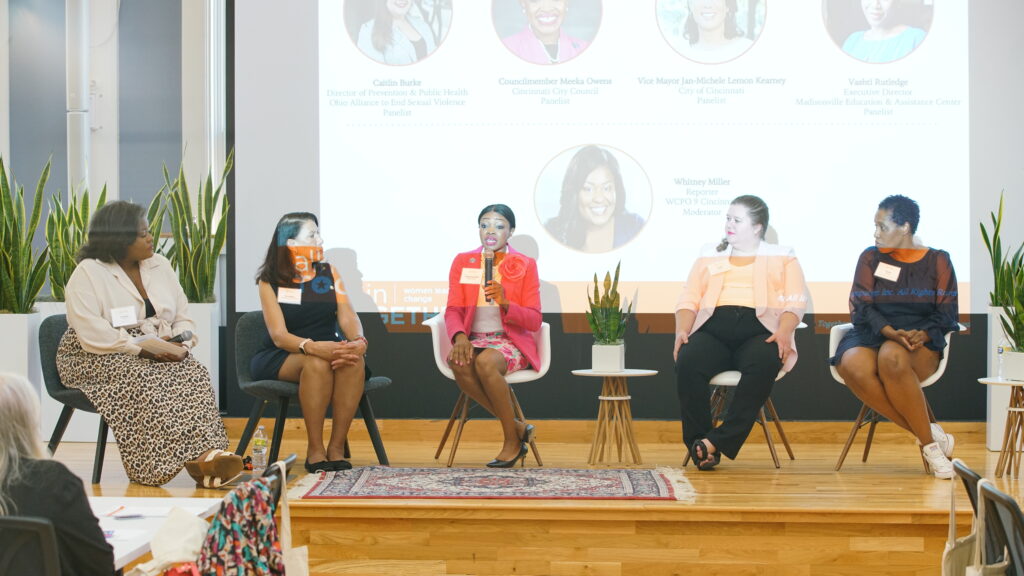 COMMUNITY LEADERSHIP PROGRAM
The Community Leadership Program (CLP) is an in-person, free, non-partisan, interactive half-day event where All In Together (AIT) and YWCA Metropolitan Phoenix partner with local organizations, and community leaders to provide civic engagement training and tools that help women develop civic leadership skills. The program includes a panel conversation with local leaders, a presentation on how to vote in Arizona in 2022, breakout sessions led by local nonprofits, interactive trainings, and tabling from local partners. We'll offer FREE breakfast, and transportation, interpretation services, and childcare for participants who need it.
What to Expect:
Meet civically engage women from your community
Interactive and fun activities to help you develop your leadership skills
Discussions with local organizations working for women's empowerment
Who Should Come:
Anyone interested in developing their leadership skills
Anyone who wants to learn how to support their community
Anyone who wants to receive the tools to advocate for what matters most to them
Speakers Include:
Coming soon!
Location: Sandra Day O'Connor College of Law
Date: Saturday, September 10th
Address: 111 E. Taylor St.
Phoenix, AZ 85004
Time: 9:00am-1:00pm