Calendar
We are honored to host several special events throughout the year. Additionally, we're proud to join community partners to raise awareness and bring consciousness to issues surrounding racial justice and gender equality.

May
3
Mon
21-Day Challenge to Eliminate Racism & Empower Women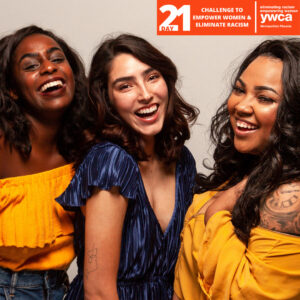 Our 21-Day Challenge takes individuals on a journey to become more mindful, to create dedicated space for learning and to partner with YWCA (and fellow participants) in eliminating racism and empowering women.
This experience helps participants to understand how racial and social injustices impact our community and to identify ways to dismantle inequities and discrimination. Our Challenge begins on May 3rd and you can register at any point during the Challenge.
May
20
Thu
Theater of the Oppressed Creation Sessions & Final Performance

@ Zoom
May 20 @ 5:00 pm – 6:00 pm