Calendar
We are honored to host several special events throughout the year. Additionally, we're proud to join community partners to raise awareness and bring consciousness to issues surrounding racial justice and gender equality.

Jan
19
Tue
Own It! Series 1
Jan 19 @ 11:00 am – 2:00 pm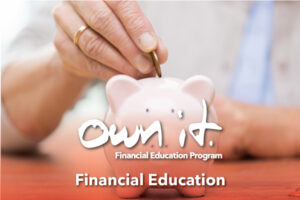 CLASS DATES: 1/5, 1/12, 1/19, & 1/26
LEARN TO MANAGE YOUR MONEY
Own It is a FREE Four-week program that will give you the tools you need to own your financial future. Topics include: Saving for the future, Budgeting, Using credit wisely and Managing a bank account. Six months after completing Own It: 3 out of 4 students report an increase in savings and reduced personal debt.
All classes are taught by financial professionals
Winter Social Justice Book Club

@ Zoom
Jan 19 @ 5:00 pm – 6:00 pm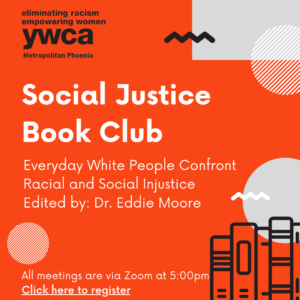 This book contains 15 shorts stories and every 3 weeks, we will pick a story to discuss and learn from, continuing our anti-racism work.
This book vividly presents – in their own words – the personal stories, experiences and reflections of fifteen prominent white anti-racists. They recount the circumstances that led them to undertake this work, describe key moments and insights along their journeys, and frankly admit their continuing lapses and mistakes. They make it clear that confronting oppression (including their own prejudices) – whether about race, sexual orientation, ability, or other differences – is a lifelong process of learning.
Let's confront oppression together.
Jan
26
Tue
Own It! Series 1
Jan 26 @ 11:00 am – 2:00 pm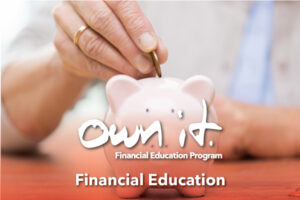 CLASS DATES: 1/5, 1/12, 1/19, & 1/26
LEARN TO MANAGE YOUR MONEY
Own It is a FREE Four-week program that will give you the tools you need to own your financial future. Topics include: Saving for the future, Budgeting, Using credit wisely and Managing a bank account. Six months after completing Own It: 3 out of 4 students report an increase in savings and reduced personal debt.
All classes are taught by financial professionals