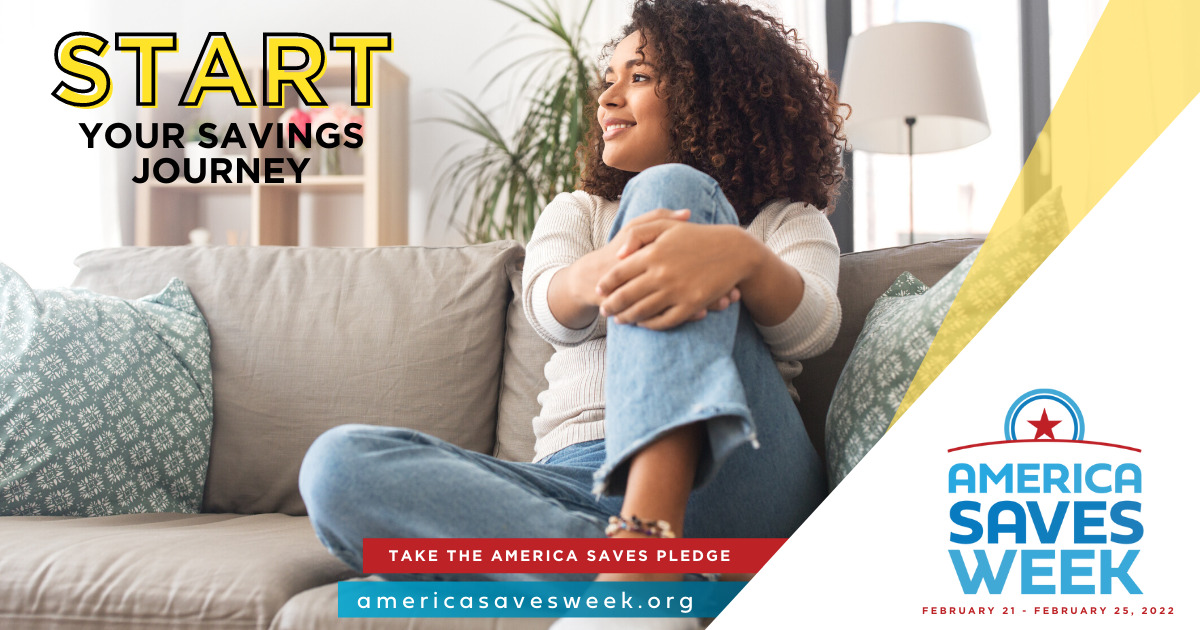 JOIN US FOR AMERICA SAVES WEEK 2022
Since 2007 America Saves Week has been an annual celebration as well as a call to action for everyday Americans to commit to saving successfully. Through the support of thousands of participating organizations, together we encourage individuals to do a financial check-in that allows them to get a clear view of the finances, set savings goals, and create a plan to achieve them.
Each day will have a theme that centers on one of 5 critical areas of financial wellness; only this year, we'll approach those themes through the lens of supporting individuals as they build financial resilience. Join us each day for a video or virtual presentation around this year's theme. RSVP today.
SCHEDULE OF EVENTS
MONDAY, FEBRUARY 21
SAVE AUTOMATICALLY

12:00pm – Quick Tips from Matt Long
Matt Long will air in a quick video with some tips for how to begin saving automatically.

"Saving is a habit, not a destination." This is a core belief of America Saves, a simple message that we want everyone to embrace. On this day we'll share the following message:
While having a savings goal is important, the most important, celebratory act is to make saving a habit.
The easiest way to make saving a habit is through setting up automatic savings.
TUESDAY, FEBRUARY 22
SAVE FOR THE UNEXPECTED

12:00pm – 1:00pm Panel Discussion
For years we've been warned to save for the emergency that's just around the corner. While the phrases "emergency savings" and "rainy day funds" are commonly used, both presume that emergencies are bad — and that's not entirely true. On this day we'll encourage individuals to instead shift from saving for emergencies to saving for opportunities! To do this we'll elevate the following messages:
"The unexpected" can be an emergency, but it can also be something fun and positive!
Create an opportunity fund so that you don't have to miss out on special moments, events, and things that mean a lot to you.
Saving is cyclical. While you're building savings, you will spend it! You can release any shame around dipping into your savings account when you've set up automatic savings.
WEDNESDAY, FEBRUARY 23
SAVE TO RETIRE

12:00pm -1:00pm Webinar with Denise McQuire and Catherine Scrivano
When listening to our Savers express why they haven't saved for retirement, a resounding consensus is that with all the competing financial priorities they face in the present, it's difficult to save for the future. To that we say, "Your future self will thank you." On this day we'll candidly address:
why saving for retirement is a present priority
different options available for retirement savings
how to accurately plan for retirement no matter your current stage of saving
THURSDAY, FEBRUARY 24
SAVE BY REDUCING DEBT

12:00pm – 1:00pm Webinar with Emilia Loaiza and Crystal Doom
An important part of building financial resilience is reducing the amount of debt you are carrying. As you pay down debt there are natural benefits, including increasing your credit score, saving money on interest and fees, and gaining more disposable or discretionary income to allocate as you see fit. On this day we'll share strategies and tips that:
give transparent insight on what contributes to your credit score
show exactly how you save money when you reduce your debt
allow you to leverage credit to set yourself up for major milestones, like purchasing a home
FRIDAY, FEBRUARY 25
SAVE AS A FAMILY
12:00pm – 1:00pm Webinar with Emilia Loaiza and Crystal Doom
Your community has spent the last several days laying their own foundation to become financially resilient. While this is just the beginning, one critical component of creating a more financially stable economy is to ensure the young people in our lives are equipped with the tools and building blocks of personal finance.

Financial resilience cannot be achieved without information, resources, and discussion paired with action. On this day we'll focus on the lessons to instill in our youth that lead to financially confident adults, including:
thinking like a saver from a young age
having age appropriate money conversations
understanding the building blocks of financial stability (owning an account, utilizing direct deposit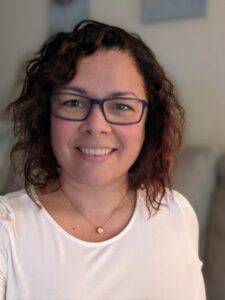 CrYstal doom
Crystal is a Manager at State Farm Insurance. She began her career in 1998, and is a life-long student, earning her Bachelor of Arts from Ottawa University in 2006 and her Masters of Business Administration from Salve Regina University in 2021. She's also a Chartered Property Casualty Underwriter (2015) was just accepted to Arizona State University to pursue a second bachelor's degree in Health Education and Health Promotion.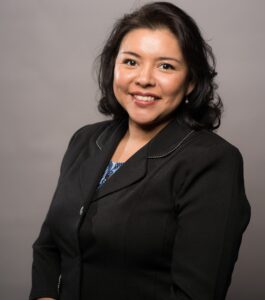 Emilia Loaiza
Emilia Loaiza serves as Mortgage Sales Manager in Gateway Mortgage. Emilia is responsible for overseeing the day-to-day sales efforts and coaching Mortgage Loan Officers. Emilia has over 19 years of experience in the mortgage industry serving a variety mortgage positions with Chase, US Bank and Gateway Mortgage. Throughout her career she has helped many families achieve their home ownership goals whether it was to purchase or refinance.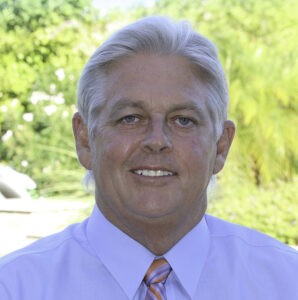 MATT LONG
Matthew Long is currently the Community Outreach Educator for Take Charge America. He holds a M.B.A. in Organizational Management and Educational Counseling. Matt also serves on the Advisory Council for the Take Charge America Institute for Consumer Financial Education and Research at the University of Arizona. His passion is to assist all ages in understanding the importance of the fundamentals of personal finance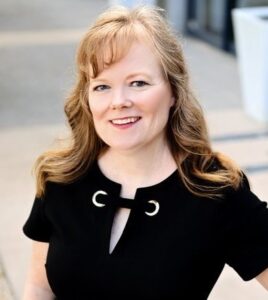 Denise Mcquire
As a Certified Financial Planner™, Denise works directly with clients to help them feel secure in their financial future as they accomplish their goals. Denise, partnered with Allie Stea, formed The Wealth Stewards for Women, to serve independent and newly single women with their unique financial needs. Together, they help women successfully transition through life events such as retirement, divorce, and the death of a loved one.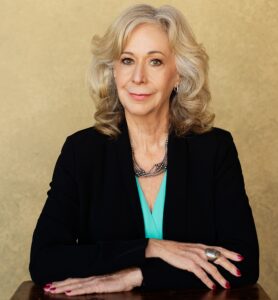 Catherine Scrivano
Catherine Scrivano has worked in the financial services industry for over 30 years. As an independent financial planner she helps clients reach their financial goals through education and support. Catherine is always finding innovative ways to help her clients learn about their finances and how they can use this knowledge to get the future they desire. She has been recognized in her field with many awards and commendations, including Advisor of the Year 2009, but considers her greatest accomplishment to be long term relationships with the families she serves.