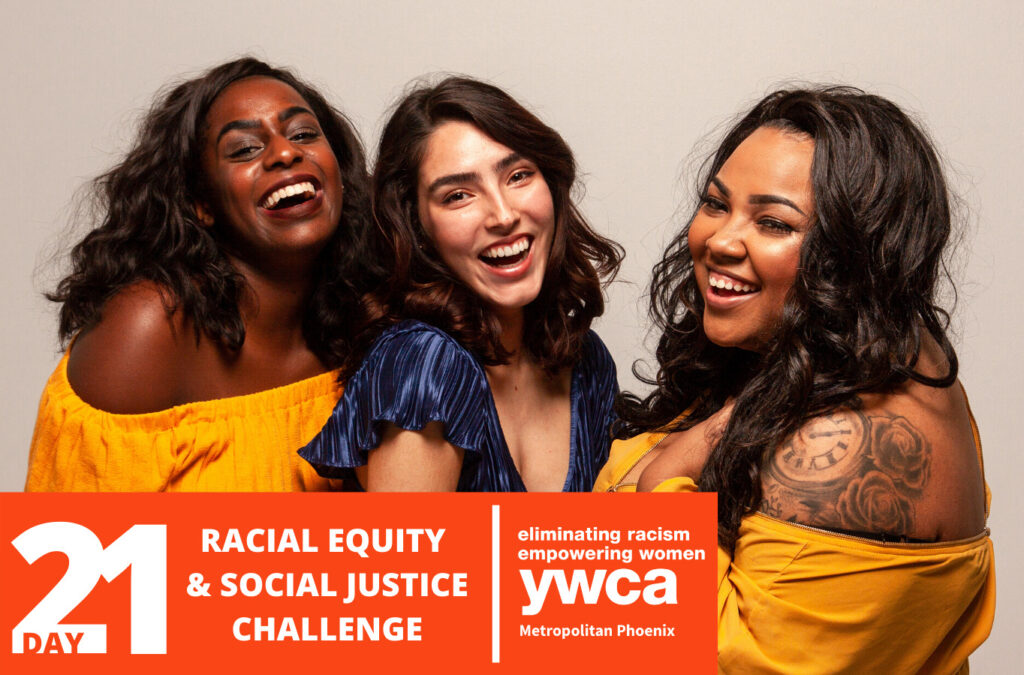 Thank you to our Program Partners:
Our 21-Day Challenge takes individuals on a journey to become more mindful, to create dedicated space for learning and to partner with YWCA (and other participants) in eliminating racism and empowering women.
This experience helps participants to understand how racial and social injustices impact our community and to identify ways to dismantle inequities and discrimination.
This opportunity is for everyone who wants to be part of the change. We know it could be hard to build the muscle to be able to see racism in and around our lives…every day.
Every day matters. Black lives matter. This is how we create change.
How exactly does your 21-Day Challenge work? We're so glad you asked!
Women with Insight and APAI are hosting this 21-Day Challenge specifically for Insight employees who are interested in learning more about becoming an advocate and ally for women and people of color. The Challenge begins March 1st. From articles to podcasts to videos (and much more!), each weekday in March you will receive an email with several options of carefully curated content for you to engage with. This content is specifically chosen to be thought-provoking, informative, and sometimes even confronting, ultimately supporting and advancing each person's individual anti-racist journey.
We'd love to have you join us, please register today!
There are many ways to get involved at YWCA Metropolitan Phoenix
Your voice matters as we stand up for social justice, help families and strengthen communities. Whether you have time, talents, or treasures to contribute, learn how you can plug in to the YWCA community.